From celebrityaccess.com
According to a recent Pricewaterhouse Coopers International (PwC) study, the global live music industry is set to exceed its pre-pandemic performance this year.
The Global Entertainment & Media Outlook 2023–2027 report reveals that live music ticket sales are projected to reach $23.0 billion in 2023, surpassing the $21.5 billion generated in 2019, the last year before the global outbreak.
After experiencing a significant decline to $5.4 billion in 2020, a gradual recovery to $10.2 billion in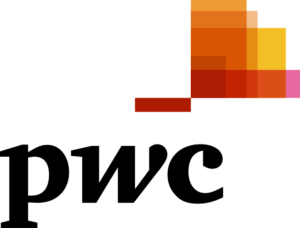 2021 and $20.3 billion in 2022, the live music sector is predicted to continue growing steadily.
The study forecasts continuous live music revenue growth throughout the forecast period, with an estimated $25.6 billion expected in 2027. Additionally, live music sponsorship is anticipated to reach the 2019 figure of $5.7 billion by 2024 and increase to $6.1 billion in 2027. Moreover, the combined revenue from live music and cultural events is projected to surpass the $66.6 billion mark achieved in 2019 by 2024.
PwC emphasizes the significance of the live music sector`s resurgence, stating, "After a prolonged period of inactivity during the COVID-19 pandemic, live sectors have regained momentum and are positioned to outperform the overall Entertainment & Media industry. From 2023 to 2027, revenues from live experiences are projected to grow at a Compound Annual Growth Rate (CAGR) of 9.6%, which is four times the 2.4% CAGR predicted for the overall consumer revenue. This highlights the enduring appeal of live experiences."
In addition, the study highlights the recovery of cinema box office revenue, which is expected to return to pre-pandemic levels by 2025, reaching $43 billion, up from $39.4 billion in 2019. China is anticipated to regain its position as the largest global box office market by 2024, having overtaken the United States in 2020 and 2021.
Furthermore, the study reveals that global e-sports ticket sales revenue rebounded to pre-pandemic levels in 2022, following a doubling of revenue in 2021 and a growth rate of 147.8% in 2022.
PwC`s research also highlights a decline in physical recorded music revenue, which is expected to continue its downward trend, decreasing from $6.1 billion in 2022 to $4.5 billion by the end of the forecast period. Conversely, digital recorded music is projected to increase its share of recorded music revenue, rising from 74.3% in 2022 to 80.7% in 2027.
The Global Entertainment & Media Outlook 2023–2027 report provides comprehensive projections of consumer and advertiser spending data across 13 segments and 53 countries and territories, offering valuable insights into the industry's future.