The Raleigh (NC) Convention Center has added two new roles and filled the positions with industry veterans — both from Texas — for the 500,000-square-foot LEED-certified Silver convention center; Red Hat Amphitheater, a 6,000-seat outdoor amphitheater; the Duke Energy Center for the Performing Arts, a 5,000-seat indoor performing arts venue; and the Coastal Credit Union Music Park at Walnut Creek, a 20,000-capacity outdoor music park.
Brian Clark joins as Director of Operations and will supervise the day-to-day management of the Raleigh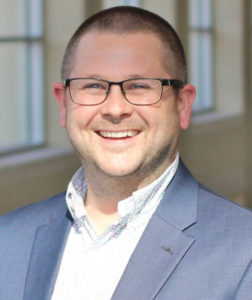 Convention Center, Red Hat Amphitheater, Coastal Credit Union Music Park at Walnut Creek and the Duke Energy Center for the Performing Arts. Brian comes from a similar role at the Tobin Center for the Performing Arts in San Antonio, Texas. Prior to that, Brian served as the Assistant Stadium Event Manager at the 40,000-seat Rentschler Stadium, home of the University of Connecticut Football Team.
"Raleigh is a fast-moving and growing city with thousands of guests flooding our city every day for exciting meetings and events," said Kerry Painter, CVE, director/general manager. "In their new roles, Ryan and Brian will help us exceed their expectations and prepare us for even greater growth."
Brian came on board the Tobin Center at a pivotal moment for the organization during its last eight months of construction and its grand opening preparation. While the construction and opening processes were arduous, Brian and his team came in on budget, on time and with a product that exceeded expectations of the city and the facility's patrons.
"My unique working history of facilities and event management at a 40,000 capacity athletic stadium and a 1,750 seat multipurpose performing arts center offers me a range of experiences that will translate perfectly to the Raleigh Convention Center, Red Hat Amphitheater, Duke Energy Center for the Performing Arts, and Coastal Credit Union Music Park at Walnut Creek. No event is too big and no detail is too small for me to handle," Clark said.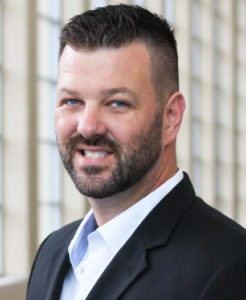 Ryan Bonifas joins as Director of Events and will oversee all events hosted at both the Raleigh Convention Center and Red Hat Amphitheater as well as the Maintenance/Ops for both facilities. Ryan has held similar roles with Fair Park in Dallas as well as the Fort Worth Symphony Orchestra. Ryan started on August 5.
"I've been putting on events for fifteen years across a host of different venues and I'm thrilled to bring that experience to one of the fastest-growing metro areas in the country and joining a team with such exciting leadership and tireless staff," Bonifas said. "My past roles in supporting events of all sizes and creating meaningful experiences for every guest will help Raleigh grow as an entertainment and convention destination."
Dallas' Fair Park offered Ryan extensive experience that translates directly to his new role at the RCC. Fair Park, a 277-acre fairground that is is also home to the Cotton Bowl Stadium, The State Fair of Texas and many other festivals and touring events, is comparable to the urban campus of the RCC and Red Hat Amphitheater in both its ambition and appeal.