By R.V. Baugus
I've known Randy Brown, CVE, for as long as … well, I've known Randy Brown for awhile.
Never known a more affable man. Always quick before you could open your mouth to say, "What can I do for you?"
And he meant it. Any time I called Randy at his 33-year home where he served as the Executive Vice President and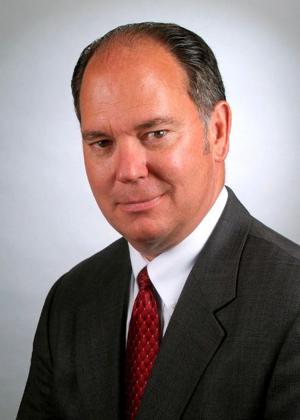 General Manager of the Allen County War Memorial Coliseum in Fort Wayne, IN, he was quick to answer the phone. If Randy knew I was calling and that he might not be at his desk, he made sure to tell me to have him paged so he could take the call.
I call that old-school. I also call that something I often miss.
No, this isn't some crusty old geezer pining for the old days, the ways things used to be. This is simply my recollection of working with Randy on a professional basis, including his 2011-12 year as Chair of IAVM. I never got to ask Randy, but I am sure he was a "handshake" guy who preferred to conduct business that way even though of course these days those arrangements can often sadly be risky propositions.
Randy sent me an email on Monday (see, I told you this was not about the "good old days") to tell me that he had an announcement forthcoming three days later on Thursday, June 17. Now, that kind of gave me an idea what the announcement might be, but Randy verified it as I continued reading the email asking that it be kept mum until the announcement.
Anything for my friend, Randy Brown.
Thursday arrived and so did the announcement Randy was transitioning into the retirement phase of his life.
Randy, buddy, you deserve all the riches and rewards of retirement. May you continue being blessed as you enter a fun new chapter in your life. You have meant so much to so many in this industry and this association. You have been and always will be a treasured friend. Oh, and you are welcome to write for Venue Professional magazine anytime you like, even in retirement. Handshake deal on that?
We pick up now on the press release shared by Randy's venue.
Randy L. Brown, CVE has announced his intention to retire, effective October 1, after 33 years of leadership at the Allen County War Memorial Coliseum in Fort Wayne, Indiana.
"My goal has always been to leave it better than I found it. Today, it is a state-of-the-art multi-purpose complex of over 1 million square feet that is recognized throughout the country as one of the most successful venues of its type in the country," Brown said. "We have an exceptional staff and board of trustees. I cannot thank them enough for their tireless work on behalf of our clients and guests. I will miss working with all of them immensely."
Brown made the announcement to staff this afternoon (June 17) and informed the Memorial Coliseum Board of Trustees at their meeting today.
Brown came to the Memorial Coliseum in August of 1988 as the Event Manager. He has spent the last 31 years as the Executive Vice President & General Manager of the complex. His career has included active involvement with the International Association of Venue Managers (IAVM) for over 40 years and he was its chairman of the board in 2011 and 2012, representing venues worldwide. He continues to serve on the Arenas committee for IAVM. He also serves on the boards of Visit Fort Wayne and the Fort Wayne Children's Zoo.
Brown holds a Bachelor of Arts degree from Indiana University Bloomington and was awarded the Master of Public Affairs degree from Indiana.