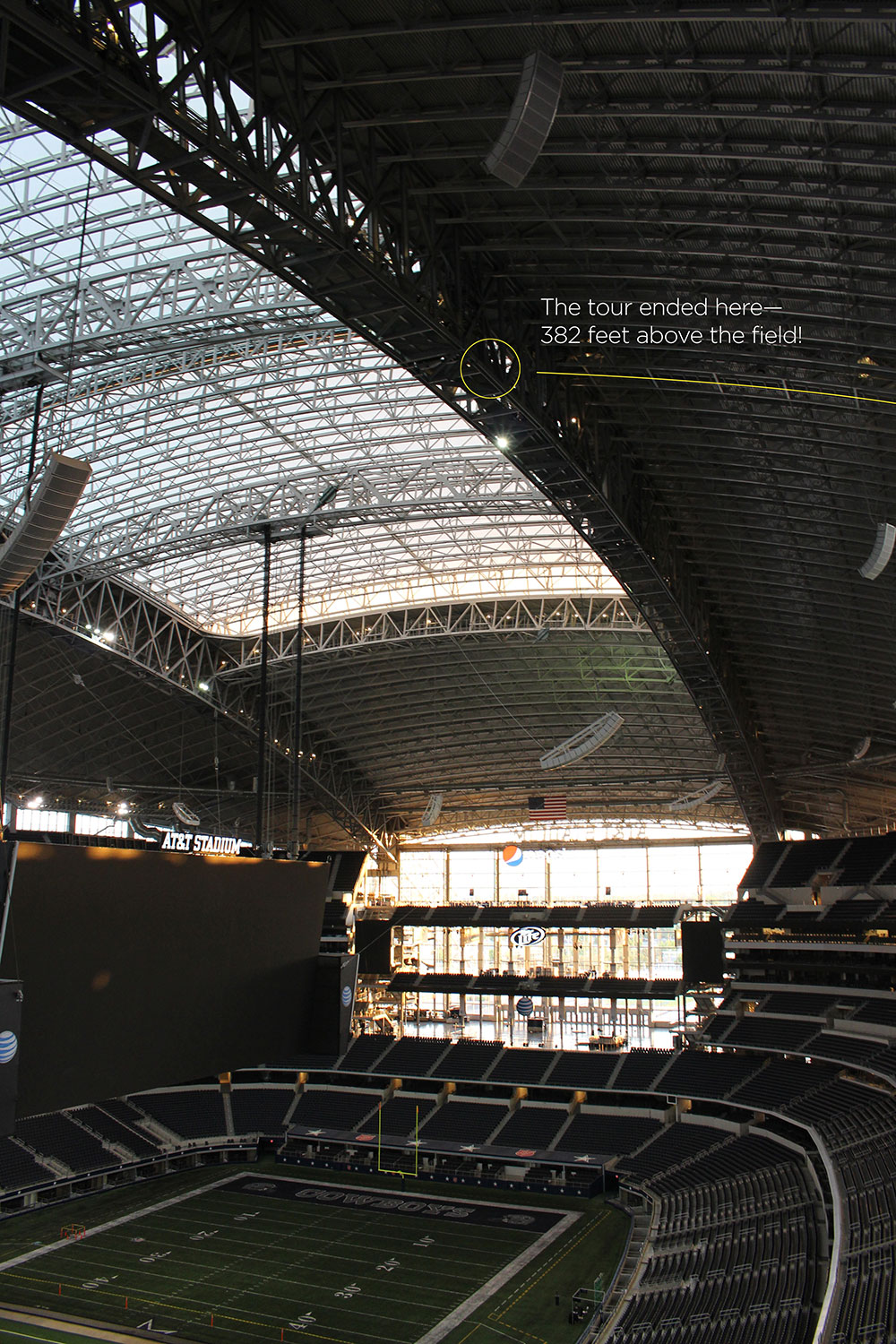 A few brave souls from IAVM's Region 6 took a very, very rare (only one other group has ever done this!) walk up the catwalks to the top of the AT&T Stadium dome. The group began making its way to the upper level as a part of an exclusive tour offered by IAVM colleagues at AT&T Stadium, the gracious host of the Region 6 Meeting Closing Reception.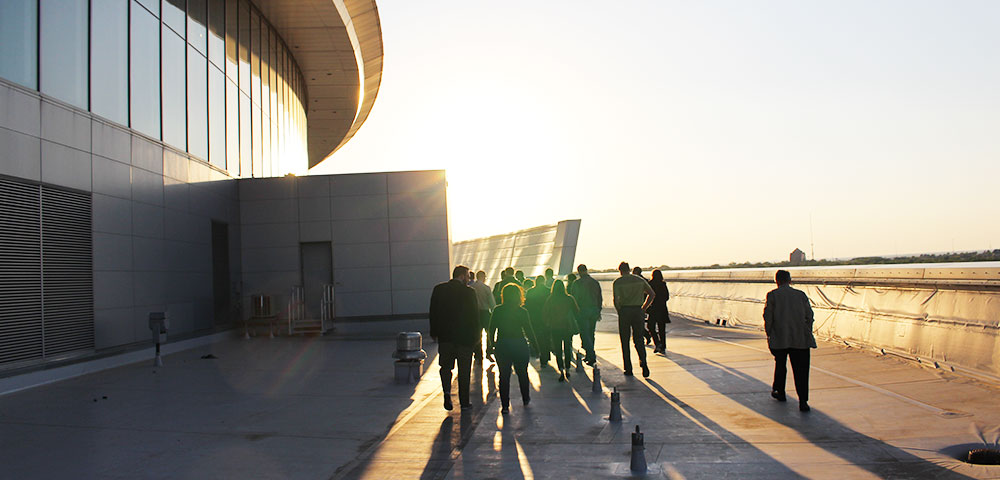 Before climbing the dome, the tour ventured out onto the roof. Spectacular views of the nearby ballpark, rumors of a sunbathing celebrity, and a bonus peek at the HVAC system and the tops of the elevator shafts made the tour exceptionally geeky fantastic for this crowd of venue professionals.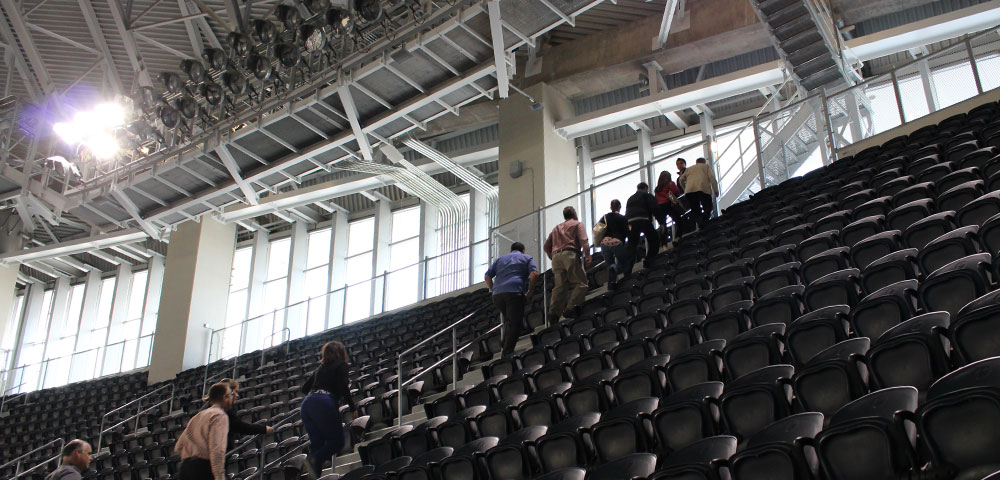 Access to the roof began with a climb to the last row of seats, where we passed through the service doorway and onto a staircase leading up to the dome catwalks.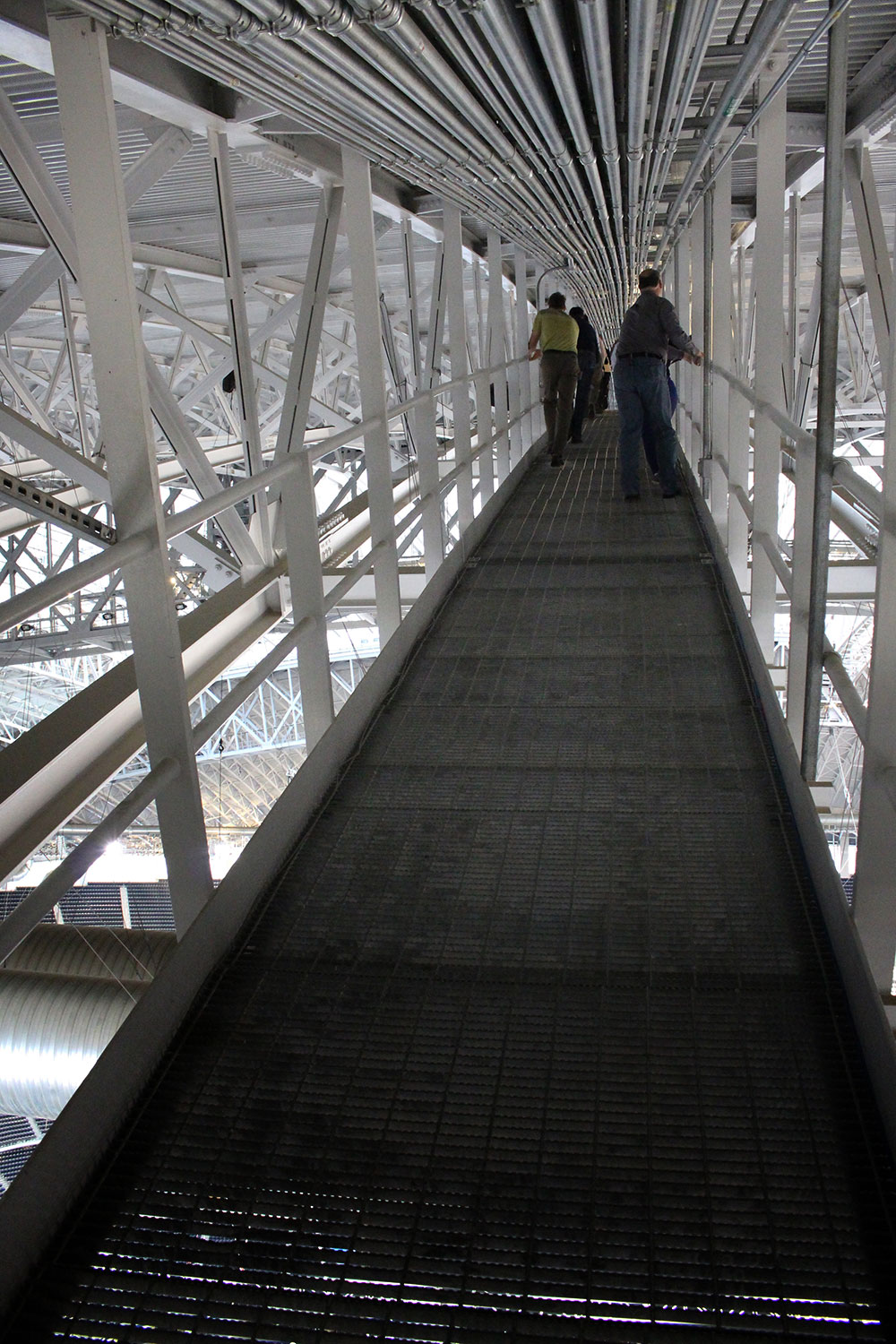 Once we had walked around the edge of the dome to the 50-yard-line, a new catwalk launched up the spine of the ceiling and began a steep ascent up toward the retractable roof. The transition from a flat surface to the steep grade of this catwalk was significant, and it was at this point that almost everyone tightened their grip on the handrails.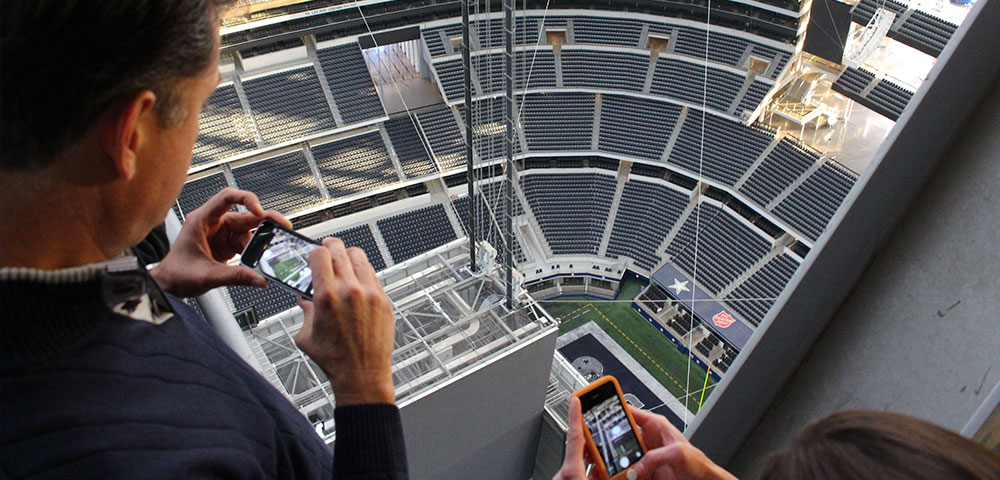 The end of the climb brought us 382-feet over the floor, providing a breathtaking view of AT&T Stadium and a memorable reward to everyone on the tour! A huge thanks to Paul Turner, CFE, and the team at AT&T Stadium for providing this fantastic end to the Region 6 Meeting.