In a time of unrest and turmoil inside and outside the workplace, Phillip Ragain, director of training and human performance and partner at The RAD Group, brings some answers to the madness and will share those keen insights during a keynote presentation at the upcoming Region 6 conference at South Padres Island, TX, the morning of April 11.
Ragain will provide attendees solid learning objectives as he explains the importance of safety intervention, how to identify and minimize the effects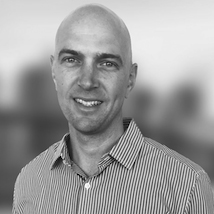 of five biases that commonly inhibit safety intervention, and describes strategies for making "Stop Work" part of an organization's culture.
Ragain's presentation, entitled Hardwired Inhibitions: Forces Keeping us Silent in the Face of Disaster, poses several questions that many simply cannot or will not answer.
Why do people stand idly by as their coworkers do things that are clearly unsafe? Why do people so reliably say nothing when they know that they should? These questions plague industries, confound leaders, and underscore the frustration felt by nearly anyone who has investigated an incident. There are a surprising number of forces that inhibit people in the moment when they should speak up to employ "Stop Work Authority." This presentation provides an overview of the more significant but often overlooked psychological and social factors that suppress safety interventions, and provides first steps for overcoming these inhibiting forces.
Ragain's session includes practical examples and demonstrations, as well as explanations of relevant research. As a former instructor of applied ethics and logic at Texas Tech University and author of many articles on topics such as culture, human performance, and communication, Ragain has trained thousands of people around the world and led culture-change effort for organizations in a wide range of industries.