When Nathaniel Porter and Allie Stites took on the roles of co-chair for a two-day Region 6 Future Industry Leaders Conference on January 30-31 in Tulsa, they had no idea whether the first-ever such event targeted toward mid-level venue managers would warrant a second look. But after the final severe weather session ended on Tuesday, they said they could see the event happening again in Tulsa, if not somewhere else.
"When we started we really didn't know," said Porter, senior event services manager at the SMG-managed BOK Center. "We wanted to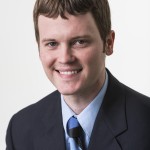 make it successful this first year. It went well enough that we would want to think about doing it again in Tulsa or even helping somewhere else in another venue."
Stites, senior events manager at the Cox Business Center, came away impressed enough that she strongly advocated other regions get involved in doing something similar.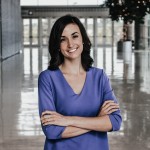 "I would highly encourage other regions to do this," she said. "With our attendance of more than 80 for each day, it showed that there really is a need for a conference for this level of manager in our industry. We tried to keep this cost-minimal while still providing a wonderful experience for everybody, but I highly recommend other regions create something like this because right now there is not a whole lot out there for mid-level managers or people right out of college or people looking to broaden their knowledge a little bit at an appropriate cost level. We would be happy to help people and be a sounding board."
The sound from the conference in Tulsa was one of applause for an event that on the first day included several sessions covering a wide range of industry topics including sales and booking, best practices in venue management, backstage catering, security demonstration, in-house special events and professional development. The second day focused on severe weather and included numerous sessions on that topic near and dear to those in the severe weather belt.
"We were really happy with the turnout just from our region," Porter said. "The speakers were really engaging with the audience, and we got a lot of positive feedback from all of our guests on all the people that presented on the first day and our severe weather on the second day. We had a good mix of people all the way from college students to people who have been in the industry for 20 years."
Porter and Stites said that they worked together in their co-chair roles and utilized a committee of some 10 people who helped in the planning process as well as shaping some of the various content for sessions. Stites called being a co-chair and serving on the committee a highlight in her career.
"I learned so much through that process and would encourage other IAVM members to join those committees because it's a learning experience," she said. "It challenged me to think outside the box and out of my comfort zone and required me to brush up on some skills I had not used in a while.
"At the conference a takeaway I had was to remember the bigger picture that's going on. It is easy in my position at the convention center to just get focused on my tasks and lose track of all of the other parts of the wheel that make an event happen. The bigger picture is all the departments working together."
Porter added that having a group of leaders from different venue types on the first day was an effective learning experience for him.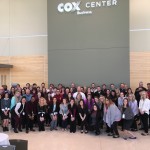 "The first panel that we started off with was our GM at the BOK Center, Jeff Nickler, the assistant GM from the Cox Business Center, Kerry Painter, and Peter Lane, the CEO of the Walton Arts Center/Walmart AMP," he said. "Anytime you can learn from people who have been in the business and had success in the business is something you need to do. I got to spend some time with them that maybe I wouldn't in another setting. Just hearing their insights from an arena, convention center and theater/amphitheater was beneficial for me."
Attendees received points toward their Certified Venue Professional (CVP) designation, and Porter said that the education was tailored perfectly toward the audience.
"Again, it was something more cost effective for more of the mid-level to low-level manager just starting out," he said. "This gives them an opportunity to get out and learn from people and be able to go to a conference and check that box off the CVP checklist."
Porter said that as he and Stites began reaching out to others in the industry for advice and suggestions in forming a conference, he noticed the immediate help that came. It is a favor, he said, that he would like to repay in the future.
"That's what I love about this industry," he said, "being able to learn from others and just call them and see what they're doing and how can we help each other. That was one of the points of the conference, to get together with people of similar backgrounds but different types of venues just to see what works best and what maybe you can take back home."