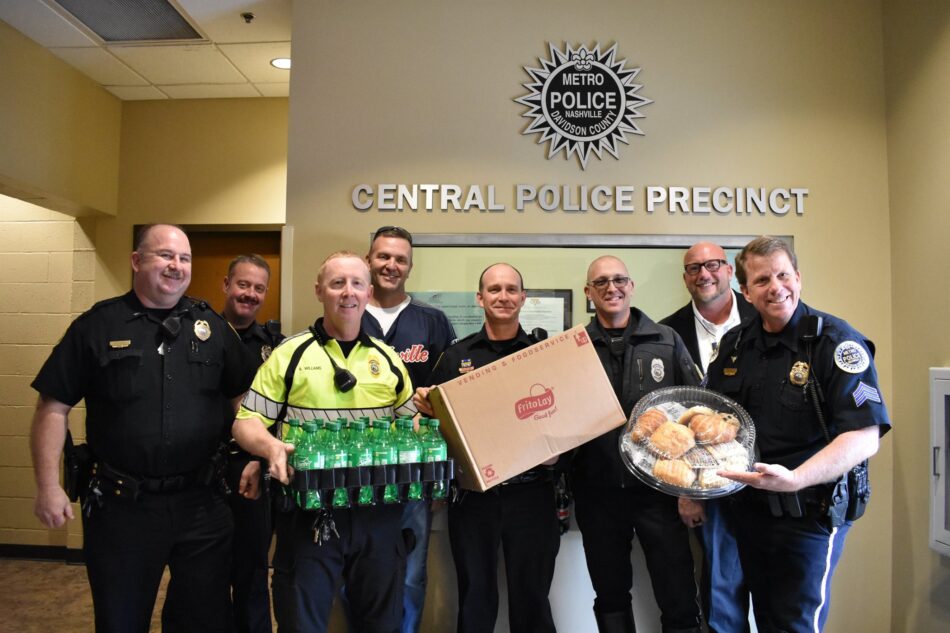 By R.V. Baugus
The images that came across from the path of tornadoes that ravaged Middle Tennessee hit home as eerily similar to the destruction that tornadoes caused in the Dallas area last October. There was one major difference: the ones in Tennessee resulted in the deaths of 25 people, while miraculously no one perished in the Dallas twisters.
Those that struck in Nashville after midnight early Tuesday, produced two tornadoes that left a path of destruction across four counties, including hardest-hit Putnam County, about 60 miles east of Nashville, where at least 18 were killed. Three people remain unaccounted for in Putnam County, which like Nashville was hit by an EF-4 storm with 175 mph winds, according to the National Weather Service.
Butch Spyridon, president and CEO of the Nashville Convention & Visitors Corp., sent out an update on March 5 to thank those who have rallied to donate and support the community in the wake of the storm. He emphasized that Nashville is open for business and that the upcoming events on the calendar remain as scheduled.
The IAVM community in Nashville was also quick to respond about the tornado and its impact.
"As venue managers know, circumstances can change in an instant. The tornadoes hitting Nashville and central Tennessee during the night made them even more dangerous," said IAVM Board Chair, Tammy Koolbeck, CVE. "Our thoughts remain with our colleagues and friends that were impacted by these tornadoes as their communities begin the process of clean up, restoration and healing from the loss of life and devastation of property. IAVM stands ready to assist where needed."
"We are grieving alongside the Nashville community and send our thoughts and prayers to those who have been impacted by the tornado, especially those who have lost loved ones," said Ron Grimes, director, safety and security, Ryman Hospitality Properties. "Our Nashville-based businesses have not sustained any damage and are open for business as usual to serve our guests. We are in communication with our community and industry leaders and stand ready to assist with the recovery ahead."
Renuka Christoph, director of communications at the Music City Center, said, "We are grateful our building didn't sustain any damage so we are fully operational. Some of our team members were impacted as the tornado's path went through their neighborhoods. We are extending internal resources to our team for support."
Scott Neal, vice president, operations for the Nashville Soccer Club, said that the team's business is fine but that "a lot of our staff have sustained damage to their homes."
There are also the logistical problems at venues with regards to shows coming in.
I texted with Jennifer Turner, Executive Director of TPAC and she shared this information yesterday morning – "We are OK, said Jennifer Turner, executive director of the Tennessee Performing Arts Center. "Trying to load in Jesus Christ Superstar with power issues and trucks stuck. The tornado hit a couple of blocks from my house – it was bad. I'm glad everyone with TPAC is OK."
Photo: Music City Center provides pallets of food to workers at the Central Police Precinct