When Robyn Williams, CVE, returned the phone call of long-time friend and IAVM Second Vice Chair Tammy Koolbeck, CVE, Williams thought it was just to chat as part of a check-in conversation that was common and frequent between the two.
So, when instead Koolbeck delivered the news that Williams was named to receive the Charles A. McElravy Award, the public assembly venue industry's most prestigious honor and designation, the response came back thusly from Williams: "Really? Are you serious?"
And then, "I actually started crying; it was kind of unbelievable."
Unbelievable, maybe, but very deserving for Williams, who served as the final IAVM president in 2008-09 before the position's name was changed to chairman. To celebrate the honor, Williams will be recognized at VenueConnect in Toronto on July 22-25.
"This is kind of overwhelming, quite frankly, because it is our industry's highest honor," said Williams, who serves as the executive director of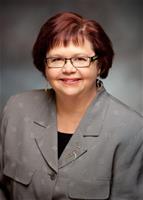 Portland'5 Centers for the Arts. "You look at all the people who received it before you and go, how do I even measure up to those folks? There are so many who haven't gotten it yet and you think, why was this my turn?"
That answer, once again, is that Williams is deserving of an award that was established in 1963 and is granted for extraordinary contributions to IAVM and the professional venue management industry it serves.
Joe Durr, Portland'5 Centers for the Arts director of event services and a long-time colleague of Williams, put her contributions in perspective. "For Portland'5 employees and volunteers, we benefit from, and observe first-hand, that for Robyn there is no such status as business as usual," he said. "Robyn always seeks and encourages her staff, colleagues, stakeholders, and community toward the next levels of customer service, safety and security, equity, and implementing the next great thing. She is widely known for supporting and insisting that her mid- and senior-level managers participate in IAVM and industry training—for their personal advancements and safety, for the betterment of the venues, and adding to the IAVM body of knowledge."
Indeed, Williams has logged countless hours in IAVM volunteer capacities since she joined in 1987, including serving as chair of the Performing Arts Committee while helping create the first sector meeting for performing arts; as instructor and past chair of the Board of Regents for the Venue Management School (VMS); as a recipient of the Ray Ward Award honoring her contributions to VMS; and, of course, as a past president. She currently serves on the IAVM Foundation Board of Trustees.
"Robyn's career-long connections to IAVM are both deep and exhaustive. Even after serving as the IAVM president in 2008-2009, she continued to seek new and meaningful ways to contribute to our association and industry," said Doug Booher, CVE, IAVM Chairman. "Today, we are grateful that she shares her keen intellect and ability to motivate others to build an even brighter future for IAVM."
Perhaps most impressive and definitely a passion for Williams at this time is the re-launch of the Diversity & Inclusive Leadership Committee, for which she not only serves as vice chair but during an impassioned speech at the committee's reception in Nashville at the most recent VenueConnect raised more than $20,000 in less than 10 minutes for the committee's initiatives.
"I am so freaking passionate about the committee," Williams said in her typically unbridled and enthusiastic voice. "I have been active in the industry for a really long time, but being involved with this committee is the most important role I will have ever done for the Association, quite frankly.
"You see these things and you can't sit back and go, well, somebody needs to fix that or somebody else needs to do that. I have always felt like, well, you should raise your hand. Hey, I'll help with this. I mean, people rarely turn volunteers down. We're an Association that relies on our volunteers."
IAVM has certainly relied on Williams. For her part, Williams has more than given back. The fruits of that labor are now evident when the newest name is etched on the Charles A. McElravy Award.