By Jason Refermat
The RP Funding Center announced that it has achieved Global Biorisk Advisory Council® (GBAC) STAR™ accreditation, the gold standard for prepared facilities. Under the guidance of GBAC, a Division of ISSA, the worldwide cleaning industry association, RP Funding Center has implemented the most stringent protocols for cleaning, disinfection and infectious disease prevention in its facilities.
As the cleaning industry's only outbreak prevention, response and recovery accreditation, GBAC STAR™ helps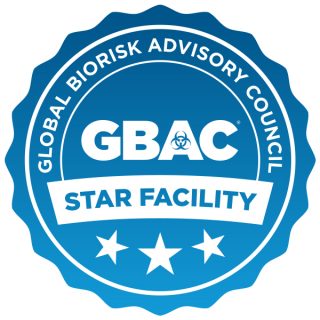 organizations establish protocols and procedures, offers expert-led training and assesses a facility's readiness for biorisk situations. The program verifies the RP Funding Center implements best practices to prepare for, respond to and recover from outbreaks and pandemics.
Early on in the pandemic the RP Funding Center/City of Lakeland and Visit Central Florida/Polk County placed a priority on working together to plan and execute safe conferences, sports competitions, and consumer exhibitions in Polk County. A key component to the safe return of larger meetings and events was the attainment of the GBAC Certification. Al Snow, Conference, Meeting and Event Representative said, "Working together to attain the GBAC Certification allows the RP Funding Center and Visit Central
Florida to demonstrate to meeting and event planners that the health and safety of event attendees, facility staff and the residents of Polk County are our top priority."
"As we move into a post COVID-19 world, we feel our GBAC Certification is our commitment to providing a
safe environment to all of our guests at the RP Funding Center," added Tony Camarillo, RP Funding Center Executive Director.
"GBAC STAR accreditation empowers facility owners and managers to assure workers, customers and key stakeholders that they have proven systems in place to maintain clean and healthy environments," said GBAC Executive Director Patricia Olinger. "By taking this important step to pursue GBAC STAR, the RP Funding Center has received third-party validation that it follows strict protocols for biorisk situations, thereby demonstrating its preparedness and commitment to operating safely."
Jason Refermat is Director of Marketing at the RP Funding Center in Lakeland, Florida.