By Alison Crumpton
Russ Simons, Chief Listening Officer/Managing Partner at Venue Solutions Group, was presented with the Distinguished Leadership Award during the 2017 National Sports Safety and Security Conference & Exhibition on July 11-13 in Orlando, Fla. The event is presented annually by the National Center for Spectator Sports Safety and Security (NCS4) at The University of Southern Mississippi.
The Distinguished Leadership Award recognizes a professional in the field whose career includes multiple achievements and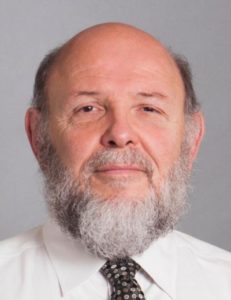 contributions with respect to sport safety and security. To warrant this prestigious honor, the recipient's service, commitment, ingenuity and integrity must have elevated the profession to new levels.
"To be included in the same conversation as the past winners of the NCS4 Distinguished Leadership Award is very humbling to me," said Simons. "I also feel that I now have additional responsibility to continue my personal and professional commitment to elevating security performance in our industry.
"We live in a time where we cannot afford to become complacent in any way. I enthusiastically join the past winners of this award in a combined effort to keep our facility staff, participants, performers and guests safe."
For more than 36 years, Simons has been involved in nearly every facet of the sports and entertainment facility industry including design, construction and management. At Venue Solutions Group (VSG), Simons directs the firm's safety,
security, risk and crowd management operations. He works with operators at every level from colleges and universities to every major professional sports league. Additionally, Simons works on industry safety and security issues, having recently lead webinars on Ebola and protests, civil disobedience and demonstrations.
"Russ is a tireless worker who exemplifies professionalism and passion. His commitment to the profession is evident in career accomplishments that we have all benefited from," said NCS4 Director Lou Marciani. "He has forged a major change in how we manage venue operations, engineering, safety/security, guest services, and administration."
Simons is the current chair of the Department of Homeland Security Public Assembly Facility Sub-Sector Council. He serves on the IAVM Safety and Security Committee, and leads a Cyber Security Working group for the organization.
Simons is a 2004 recipient of the GIGI Award of Excellence in event marketing and PR and member of the Arena & Event Marketing Hall of Fame. He is an architect of the Walmart "Black Friday" crowd management plan, including the development and training of more than 1.6 million Walmart associates in more than 4,000 Walmart stores in the United States. His plan is now standard operating practice for all Walmart "Retailtainment" events.
Prior to creating Venue Solutions Group, Simons was a senior principal with the global design firm Populous. There he managed the firms' facility operations, evaluation and analysis group which assisted public assembly venues in the renovation and development of new facilities. He works closely with a wide variety of facility designers, architects and operators as they create functional and secure sports and entertainment facilities.
Simons is the former SVP and COO of Bridgestone Arena in Nashville, home to the NHL Nashville Predators. He has provided services to more than 86 colleges and universities.
Alison Crumpton is Director of Communications and Logistics for the National Center for Spectator Sports Safety and Security (NCS4).