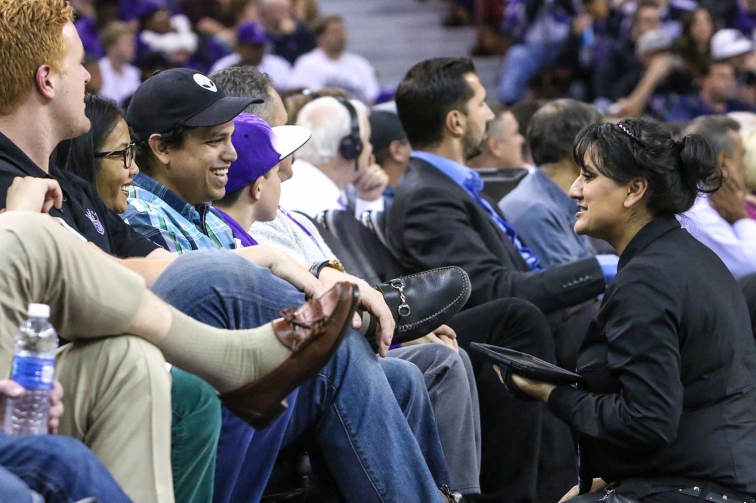 The Sacramento Kings are partnering with Appetize, a cloud-based point of sale (POS) platform, in order to enhance the guest experience at Sleep Train Arena and the Kings' future home at Golden 1 Center.
Appetize replaces two separate systems and includes advanced payment options, such as Apple Pay, Google Wallet, RFID, Bluetooth, and mobile ordering. It will also align with the Kings' loyalty platform, which allows fans to earn points via scanned ticket barcodes. The mobile ordering portion will work inside the Kings' iOS and Android apps.
"Our fans don't want to miss a second of Kings basketball or world-class entertainment. Now that our concession stands have the latest technology and fans can order from their seat, they'll spend more time enjoying the action on the floor," said Kings President Chris Granger in a statement. "We're excited to upgrade Sleep Train Arena for our final season and then incorporate Appetize's innovative solutions at Golden 1 Center next year."
The Appetize platform features analytics, reporting, and live inventory management. It's used in more than 300 U.S venues.
"Working with forward-thinking partners like the Kings is absolutely our sweet spot" said Kevin Anderson, vice president of business development at Appetize, in a statement. "We're putting faster, easier-to-use interfaces in front of operators and giving managers more controls and insights, all while increasing fan experience. This is a huge win for Appetize to work with one of the true leaders of innovation in all of sports."
(Image: Sacramento Kings/NBA)