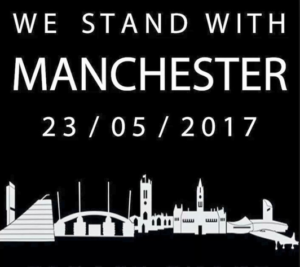 As more details about the recent attack at Manchester Arena emerge, IAVM has been contacted by media and public assembly managers from around the world regarding the safety and security of guests, artists, teams, and venue professionals, as well as how facility management should plan and be better prepared to address any potential issues that could potentially undermine a safe and secure environment in their unique venues.
There has never been a more compelling need to raise the bar and establish industry security guidelines and training than the present. It is imperative that we begin utilizing all the available training resources to prepare for any potential risk or hazard. It is important that training, especially post-crisis, is properly vetted for effectiveness.
IAVM advocates a proactive approach to preparing staff and reviewing all emergency evacuation plans, any emergency procedures and protocols, through effective on-going training. Training and other resources are widely available through many associations, Federal, Local & State Agencies, as well as through IAVM's Academy for Venue Safety & Security, Live- Life Safety Training, EMSSI, and the educational programming at VenueConnect Annual Conference.
If you are not sure where to start, let us help. You can begin by contacting IAVM at 972-538-1000 or visit our website at iavm.org.
Thank you for all you do every single day to make our venues safe and secure.