By Briana Martin
Spectra, providers of Venue Management to the St. Charles (MO) Convention Center, has hired Mark Tenholder as Director of Sales and Marketing. Tenholder will oversee all sales and marketing operations at the award-winning facility.
Prior to joining the team he was the Corporate Director of Sales Task Force for Crescent Hotels and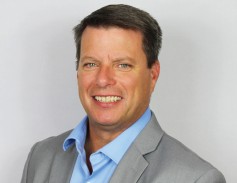 Resorts, building teams at hotels across the country. Tenholder is a veteran of the hospitality industry with over 27 years in hotels, most of those in the St. Louis area and was introduced to hospitality while working at the family business at Tenholder Travel.
As a St. Louis native, he looks forward to leading the winning sales team at the convention center as they continue to rebound from 2020. "Mark Tenholder has joined the team at the St. Charles Convention Center as Director of Sales," said Kathie McAlpine, General Manager of the venue. "Mark is a talented leader in the hospitality industry and is a most excellent addition!"
Briana Martin is Marketing Manager for the St. Charles Convention Center.