By Region 6 Newsletter
Before the confetti could drop and the 2021 NCAA Women's Basketball Championship trophy could be raised in San Antonio, one team would have to navigate an unprecedented tournament year and deliver an extraordinary effort amidst the challenges of a global pandemic.
The aforementioned "One Team" consisted of the Alamodome, the City of San Antonio and partners like San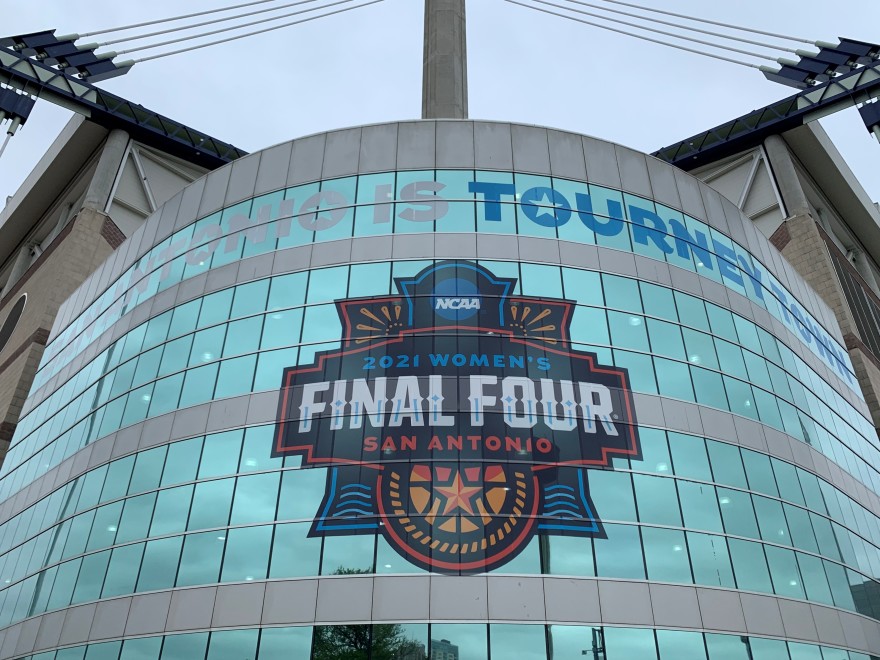 Antonio Sports that helped parlay a championship bid win into an opportunity to host the entire 2021 NCAA Division I Women's Basketball Championship Tournament with 64 teams competing from March 21 through April 4 in the local region. For its part, the Alamodome expanded a three game championship weekend into a 38 game schedule with an additional 108 practices at the venue. The facility hosted match-ups in the First and Second Rounds and all games of the Sweet Sixteen, Elite Eight and the Finals. Staff made history by creating under one roof, a dual-arena configuration that helped expedite COVID-19 cleaning efforts and enhance social distance protocols. Other fan safety procedures implemented included digital ticketing in socially distanced pods, touch less venue entry, mobile food ordering and the enforced wearing of face covers unless actively eating or drinking.
"Since reopening in the fall of 2020 for the UTSA football season, the Alamodome's main priority has been fan safety but we also want to help create jobs and paychecks and promote the local economy," said General Manager Steve Zito, CVE. The NCAA tournament generated an estimated $27.2 million in economic impact for San Antonio and filled 35,000 room nights at area hotels. Tourism was noticeably impacted and images of San Antonio were abundant since all tournament games were broadcasted on either ESPN or ABC networks. An estimated 33,246,000 national broadcast viewers were able to cheer on their teams and experience San Antonio and the Alamodome virtually.