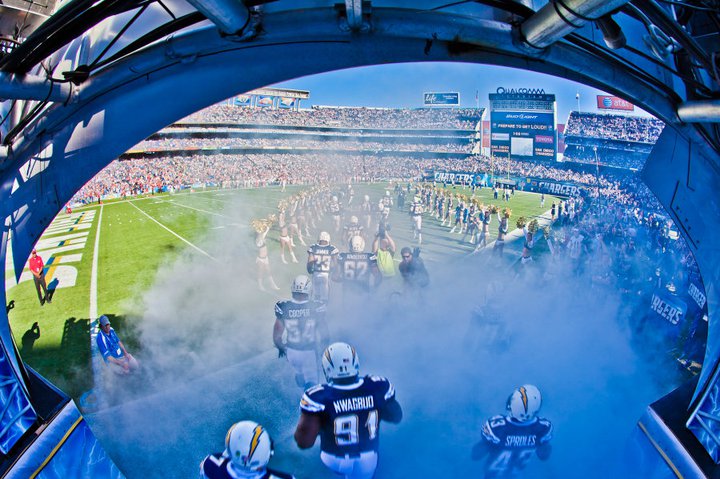 The San Diego Chargers organization wants to locate its new stadium in downtown San Diego as part of a multi-use facility and convention center expansion plan.
"The multi-use facility, when combined with Petco Park, the existing convention center, the Gaslamp Quarter, and a revitalized East Village, would create an unparalleled entertainment and sports district that will host Super Bowls and will ideally be a permanent home for Comic-Con and a Comic-Con museum," the organization said in a statement. "All of our research demonstrates that voters are more likely to approve a multi-use facility that would generate economic activity on hundreds of days per year, including by attracting major sporting and convention events that San Diego cannot now host. The downtown multi-use facility would also free up the existing Mission Valley site for potential use by educational institutions such as San Diego State and UCSD, as well as for a large riverfront park."
The next step is a collaboration with a citizen's coalition and voter approval in November 2016.
"We believe that a downtown multi-use facility will attract broad support from throughout our entire community," the Chargers said in a statement. "And we hope that, as our downtown proposal is developed and as the campaign for passage begins, those who have supported the Mission Valley site will keep an open mind and consider supporting what we believe is the best way to secure a permanent home for the Chargers in San Diego."
(Image: Facebook)