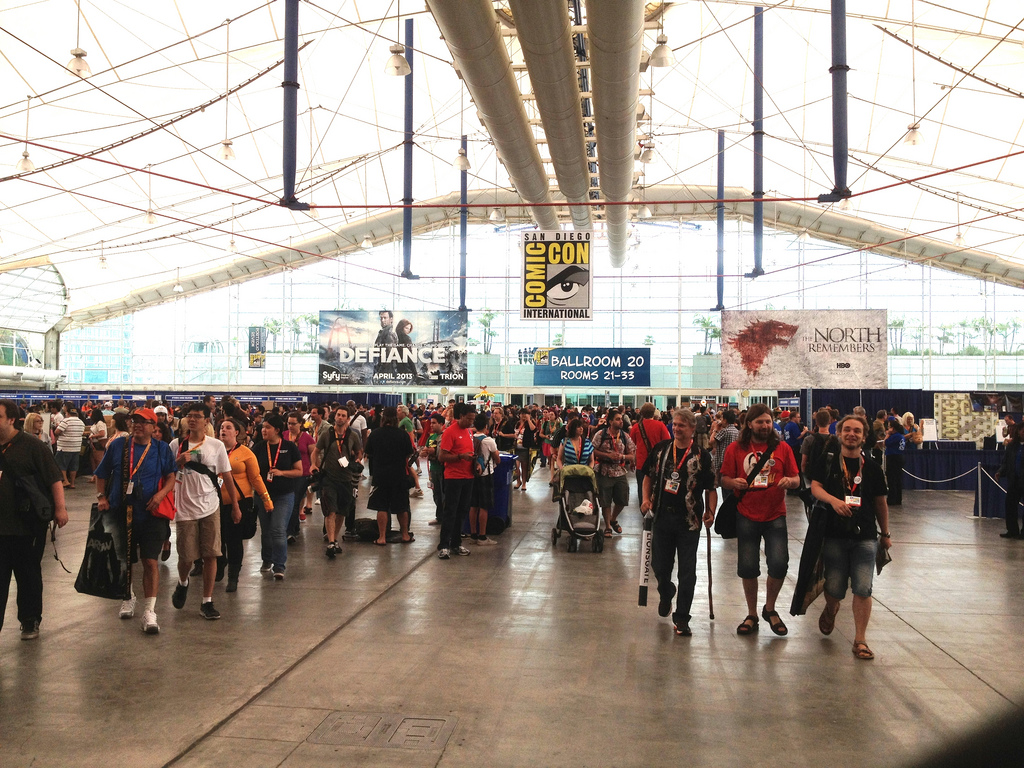 Score one for the comic geeks.
The California Coastal Commission voted unanimously in approval last Thursday to expand the San Diego Convention Center and the Hilton San Diego Bayfront Hotel, helping move the $520 million project forward.
"Comic-Con leaders said the expansion is vital to keep the summer pop-culture extravaganza from having to leave San Diego in search of a larger venue," reported Tony Perry for the Los Angeles Times. "But the Chargers had opposed the expansion, putting forth an alternative plan for a joint stadium-convention center expansion several blocks from the current center. For a decade, the team has warned that economic pressures could force it to leave San Diego unless it gets a stadium to replace aging Qualcomm Stadium."
The expansion will include an additional 225,000 of exhibit space—creating the West Coast's largest contiguous exhibit hall—an 80,000-square-foot ballroom, a five-acre rooftop park, and a 500-room addition to the Hilton hotel.
"Key supporters of the expansion plan vowed to help the Chargers develop a stadium project for taxpayers' approval," Perry reported. "Acting Mayor Todd Gloria promised to immediately begin working to fashion such a project, preferably on the eastern edge of downtown near the Chargers' preferred site."
Even though the expansion is approved, its financing (most of it coming from hotel surcharges on rooms) is under appeal and will be resolved in the upcoming months.
"Today's approval is the result of a strong five-year collaboration between SDCCC, the City of San Diego, the Port of San Diego, hotel developers, and the community," said Phil Blair, board chair of the San Diego California Coastal Commission Board of Directors. "This is a win for all San Diegans and will ensure we remain a top meeting and convention destination."
(Image via Flickr: Port of San Diego/Creative Commons)