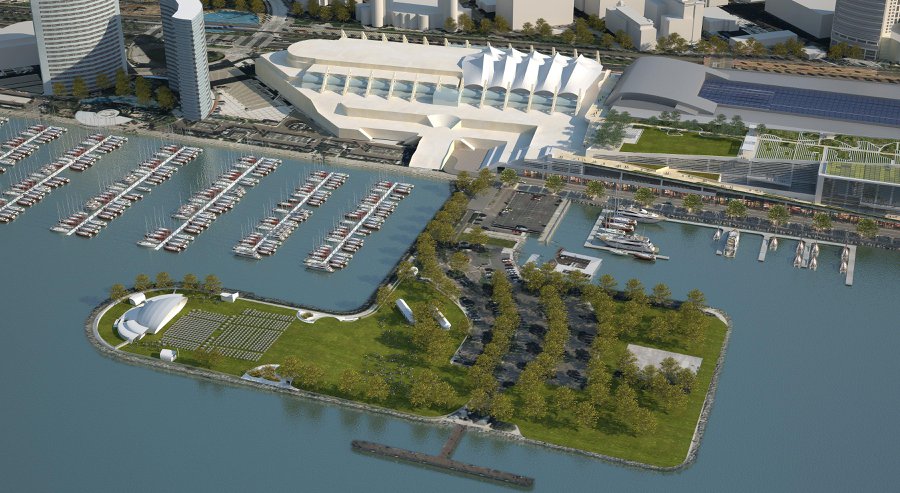 The San Diego Symphony plans to build a $25 million, 10,000-seat waterfront concert venue on San Diego Bay, and this week the San Diego Unified Port District board unanimously approved the project. The symphony can now work on negotiations for a 66-year lease on 3.6 acres on Embarcadero Marina Park South.
"First and foremost, we want to create a venue with superb acoustics that will be stunning … a postcard for San Diego," San Diego Symphony CEO Martha Gilmer told The San Diego Union-Tribune. "The location on the bay is a premium and we need to create a premium that matches."
The venue will be permanent, include a 4,800-square-foot stage, and covered by an acoustic bandshell with material similar to the San Diego Convention Center Sail Pavilion. Tucker Sadler Architects designed the complex. Capacity will range from 2,700 to 10,000 seats. The venue plans to open by June 2017.
Please read Roger Showley's article in The San Diego Union-Tribune for more on the development.
(Image: San Diego Symplony/Tucker Sadler Architects)