Air Canada Centre in Toronto will transition to a new naming rights holder when the venue officially becomes Scotiabank Arena on July 1, 2018. The deal is for 20 years with a hefty price tag of $40 million a year, making it one of the most lucrative naming rights deals in professional sports. The venue is home to the NHL Toronto Maple Leafs and the NBA Toronto Raptors and has been known as the Air Canada Centre since opening in 1999.
Bob Hunter, CFE, chief project development officer for Maple Leaf Sports & Entertainment, Air Canada Centre, termed the deal a "20-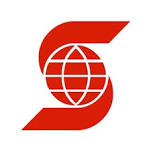 year marriage," while acknowledging at the same time that it is not a divorce from Air Canada as they will remain the official airline.
"Scotiabank has been a partner of ours for a long time and at varying degrees over the years," Hunter said. "They were originally even a small owner of the Raptors when the franchise was purchased, so they have been connected for a long time."
Hunter said that as the naming rights deal was reaching its end with Air Canada that looking at one of the institutions in the downtown area of Toronto made sense, especially with the chops of a Scotiabank.
"They already have their brand on a number of buildings," he said. "It was a great opportunity for both sides and gives us another great Canadian establishment to work with. It was sort of a natural."
Hunter said that the association for Scotiabank with both professional teams and the building itself are major benefits for the client.
"There are a lot of associated pluses with that," Hunter said. "There are a bunch of different premium services that we will go with them on in the next 12 months to ensure that their clientele will be getting a few extra perks such as special entrances and such."
Already a Maple Leafs and Raptors sponsor, Scotiabank seized an opportunity that was available for more prominence on the local landscape.
"The key part is the title, but that's not the total story," Hunter said. "There's a lot in the deal."
As for the timing of the name change next July 1, it happens in the month that IAVM will be coming to Toronto for VenueConnect 2018. Could the timing have been strategic?
"We're rolling the carpet out for IAVM," Hunter said with a laugh. "No one else counts!"