A number of IAVM member venues along with a host of convention centers in Tokyo are among the latest GBAC STAR accredited facilities.
"Facilities like airports, convention centers, hotels, schools, and others need to understand the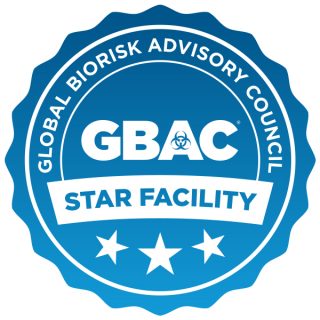 fundamentals behind cleaning, disinfection, and infection prevention," said GBAC Executive Director Patricia Olinger. "GBAC STAR accreditation is an incredible tool for not only educating cleaning professionals, but for giving building visitors greater peace of mind about their health and safety."
The performance-based GBAC STAR program requires facilities to meet specific requirements in order to earn accreditation and display the seal that promotes their commitment to public health and safety. Thousands of facilities have either achieved or are currently working towards accreditation so that their teams understand how to prepare for, respond to, and recover from biorisks. Outsourced commercial cleaning providers, destinations, and events can also achieve accreditation through the GBAC STAR™ Service, GBAC STAR™ Destination, and GBAC STAR™ Event accreditation programs respectively.
The latest facilities to achieve GBAC STAR Facility Accreditation include:
Convention Centers
Ariake Central Tower Hall & Conference, Magnet Studio in Tokyo
Centro Citibanamex in Mexico City
Georgia International Convention Center in College Park, Ga.
Kanda Myoujin Hall, Magnet Studio in Tokyo
Nihonbashi Mitsui Hall, Magnet Studio in Tokyo
Osaki Bright Core Hall, Magnet Studio in Tokyo
Otemachi Mitsui Hall, Magnet Studio in Tokyo
PA Farm Show Complex & Expo Center in Harrisburg, Pa.
Portland Exposition Building/City of Portland, Maine in Portland, Maine
Santa Clara Convention Center in Santa Clara, Calif.
Sapporo Convention Center in Hokkaido, Japan
Shinagawa Front Building Conference, Magnet Studio in Tokyo
Shinagawa Intercity Hall & Conference, Magnet Studio in Tokyo
St. Charles Convention Center in Saint Charles, Mo.
The Grand Hall, Magnet Studio in Tokyo
Stadiums or Arenas
Simmons Bank Arena in Little Rock, Ark.
Theatres or Performing Arts Centers
Bill Graham Civic Auditorium in San Francisco
Harris Theater in Pittsburgh
Kimmel Center Inc. in Philadelphia
Learn more and apply for GBAC STAR Accreditation at gbac.org/star.