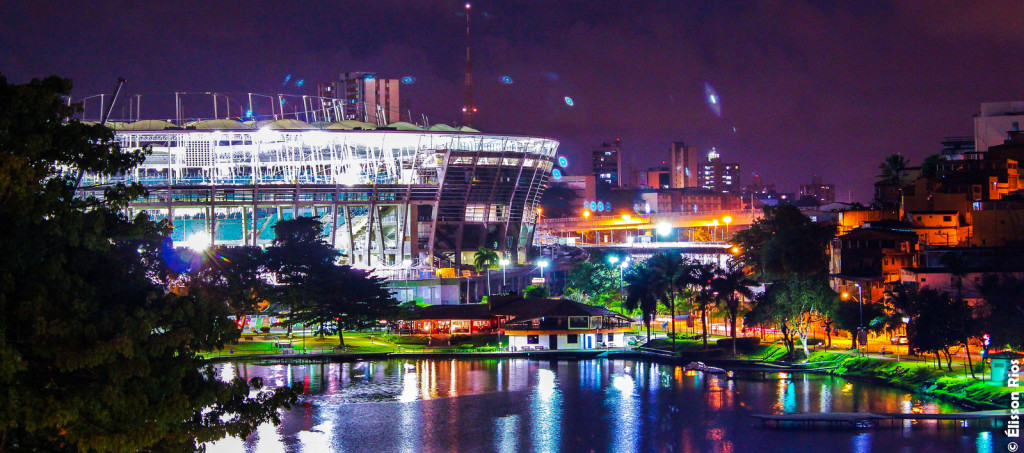 Six World Cup stadiums have achieved LEED certification, awarded by the U.S. Green Building Council (USGBC). The stadiums include Maracanã in Rio de Janeiro (LEED Silver), Castelao Arena in Fortaleza (LEED Certified), Arena Fonte Nova in Salvador (LEED Silver), Mineirão in Belo Horizonte (LEED Silver), Arena da Amazônia in Manaus (LEED Silver), and Arena Multiuso in Salvador (LEED Silver).
"Even as the world's top teams take the field, the venues themselves are also in the spotlight, demonstrating not only the worldwide applicability and adaptability of the LEED green building rating system, but also Brazil's leadership position at the forefront of the movement to high-performing green buildings," said Rick Fedrizzi, CEO and founding chair of the USGBC. "FIFA and the Brazilian government have shown great leadership and commitment to mitigating the environmental impact of these World Cup facilities and for making them a showcase of sustainable construction for the international community."
Each stadium incorporated multiple sustainable features that contributed to its LEED certification, reported the USGBC in a statement.
"For example, Castelao Arena features a 67.6 percent reduction in drinkable water consumption, a 12.7 percent reduction in annual energy consumption, and a 97 percent of the project waste was diverted from the landfill," the USGBC reported. "Arena Fonte Nova, meanwhile, used 20 percent of its building materials made from recycled content, diverted 75 percent of the project's construction waste from the landfill, and purchased 35 percent of its power from renewable sources like solar and wind."
"The entire country of Brazil is making history with these LEED stadiums," said Felipe Faria, managing director of Green Building Council Brasil. "We are grateful for the leadership demonstrated by the professionals in the marketplace and applaud their achievements. The many green elements incorporated into these stadiums will reduce the environmental impact of the games on Brazil from improved transit access to lower water and energy consumption."
(photo credit: facebook.com/elissonriosfotografia via photopin cc)