SMG announced the addition of several new members and promotion of a current member to Chesapeake Energy Arena and Cox Convention Center's marketing team in Oklahoma City.
Lucy Albers has been named Director of Marketing and Public Relations. Albers was most recently Director of Marketing at the SMG-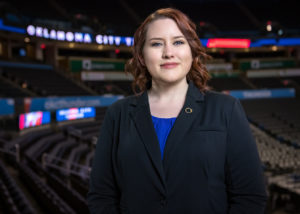 managed facilities in Sioux Falls, SD, and was a part of opening the 12,000-seat Denny Sanford PREMIER Center in 2014. In 2017, she was a recipient of the Generation Next Awards from Venues Today (currently VenuesNow). With more than 10 years of experience in industry marketing and strategy, Albers will oversee the marketing department in building creative promotions, increasing ticket sales, and enhancing the venues' profiles with local and national media.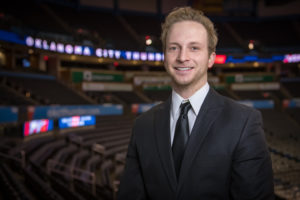 Landon Bahl has been named Booking and Marketing Manager. On top of assisting with multiple industry events, the North Dakota native recently spent time with Creative Artists Agency in Nashville. Bahl will provide support to both the booking and marketing teams in Oklahoma City and assist in enhancing the venue's back-of-house experience for artists and tours.
Emily Coursey has been named Graphic Design and Analytics Coordinator. An Oklahoma native, Coursey holds several years of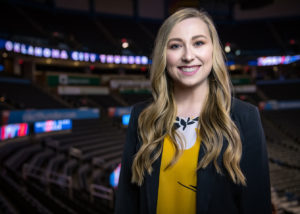 experience in customer relations and operations with marketing and event companies. Coursey will primarily focus on graphic design for all venue needs and analyzing customer data to increase revenue trends.
In addition to the new hires, SMG has also promoted long-time team member Valory Dalton to Director of Ticketing and Business Development. Dalton has been an integral part of SMG's team with years of both Marketing and Box Office experience in Oklahoma City. In her new position, she will continue to excel in leading revenue-generation as well as marketing and premium opportunities for the buildings and their events.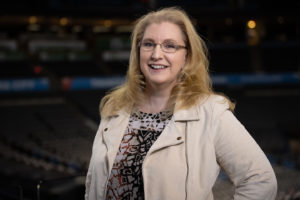 The new team members join current Marketing Manager, Stacey Aldridge, and round out a full team built to develop marketing strategies, build revenue streams, and enhance both customer and tour experiences at Chesapeake Energy Arena and Cox Convention Center.