SMG announced the selection of Fredia Brady as the new general manager for the Wilmington (NC) Convention Center.
"The selection of SMG veteran Fredia Brady as general manager, along with the high quality of services clients have grown to expect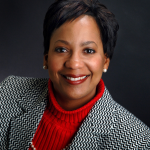 from SMG, will enable the facility to continue to develop as a key contributor to the ongoing economic development of entire community and in particular the continued growth of the hospitality industry in the region," said Bob McClintock, SMG's senior vice president/chief operating officer for the SMG Convention Center Division. "Fredia's experience will be invaluable as the Convention Center positions itself to support the rebranding of the River District and the opening of an adjacent Embassy Suites Hotel this year."
Brady is a hospitality industry veteran with more than 25 years of experience in convention sales and marketing, business development, facility operations and event management, including serving SMG as a regional senior director of sales & marketing for SMG's Southeast Region from 2008 to 2014. She most recently was the senior director of sales & marketing for the Savannah International Trade & Convention Center and served that venue previously as director of sales & marketing from 1999 to 2008. She was the senior sales manager for the Hyatt Regency in Savannah from 1991- 1999.
A graduate of both Brewton Parker College with a bachelor's degree in business administration and South University with an associate degree in hospitality management, Brady is a board member of the Royce Learning Center and the Tourism Leadership Council of Savannah. She is a community adviser for the Gulfstream Aerospace Corporation Student Leadership Program and member of the Junior League of Savannah and a variety of professional associations, including the International Association of Exhibitions and Events, Professional Convention Management Association and American Society of Association Executives.
Brady will arrive in Wilmington February 6, 2017.