By Amy Procaccini
Venue hospitality and management partner Sodexo Live! has added Brian Holtman and Kimberly Corbets to their Strategic Growth team in North America.
Holtman previously worked for Paradies Lagardère, the North American division of Paris-based
Lagardère Travel Retail, where he led business development efforts on delivering engaging experiences for airport travelers across North America. He's also held leadership roles across his 20+ year career with Vino Volo, JetBlue Airways, and Airport Wireless Brands, amongst others.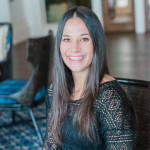 Corbets brings industry experience in various capacities to the team, most recently serving in a leadership and development role for Travelzoo. She is well-versed in the tourism and events space, having spent 5+ years with the Greater Miami Convention & Visitors Bureau (GMCVB), attracting top-tier meetings and events to South Beach.
In their new roles, Holtman and Corbets will continue to affirm Sodexo Live! as a leading hospitality partner to the most iconic venues and help to shape the future of live event hospitality by driving new business and ensuring existing clients are set up for success. Prodigy Search assisted Sodexo Live! in placing these roles.
Amy Procaccini is Strategic Brand Communications Manager for Sodexo Live!