It was in 1990 that I first met Ed Cohen, then the man – THE MAN – responsible for routing and booking World Wrestling Federation (as it was known then) events at IAVM member venues around the world. I had just started working at IAAM (as we were known then) and had an early conversation with Ed. During the course of that talk, I mentioned a segment that aired from the company's old Tuesday Night Titans (TNT) program in 1984 that was one for the ages. Before I could get another word out, Ed asked me if I would like a copy of that program and that he was only too happy to mail it to me.
A few days later, the old video arrived with a Post-It not from Ed telling me to enjoy the viewing.
Typical Ed.
Our friend passed away on August 25 at the age of 62, leaving countless in the industry to mourn the loss of a true champion and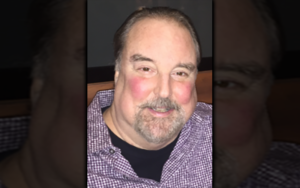 friend.
After getting the sad news, I decided to call one of Ed's closest working colleagues, Sally Presutto, to get her thoughts on her former colleague and friend. Sally instantly came to mind if for no other reason that when you saw Ed at the IAVM Annual Conference & Trade Show (pre-VenueConnect), you saw Sally.
Ed, Sally, and the entire WWF family happened to be very good friends of the Association. They were mostly known for sponsoring the opening of the trade show. It was always a highlight to see which of their wrestling talent would be present to cut the ribbon to usher the beginning of the trade show. There were always hundreds of IAVM members standing outside the ribbon waiting for the cutting and the opportunity to enter the trade show to network and spend some time with Ed and the talent at their own booth to collect a Polaroid, an autograph, and a hearty conversation with Ed.
"There were a couple of times when people thought we were married," Sally told me. "When I started it was a temp position. I never left. I started as Ed's administrative assistant worked very, very closely with him. Ed eventually promoted me to manager for booking, so he and I worked together on bookings and routing. I learned a lot from him. Ed never went home until he returned the last phone call of the day. That's just the work ethic he had. I'm thankful for that because he taught me that if somebody calls you then you return the phone call or send an email. He always thought not returning a phone call was disrespectful."
In this instant era of communication, it is too convenient to "never receive the email," "not have the call come through," or any other myriad of excuses often found for delaying conversation. Ed Cohen would have none of it.
Sally shared that Ed would later be diagnosed with sarcoma, a tumor that occurs in the bones and soft tissues and is rare with fewer than 200,000 case per year in the United States.
"It was in his leg and also his back," she said. "His first operation was in his spine. They actually took out a tumor the size of a baseball. It was tough because it was intertwined in the muscle. After that he went for treatments. He bounced back but in another two or three years it just came back and he had to have another operation."
Even after operations and during treatments, Ed stayed strong and retired from the company, but made sure to attend a WrestleMania while undergoing treatment. "That just shows you the strength of his character," Sally said.
Sally added that as hard as Ed worked, he played just as hard and loved just as hard.
"He was a very, very, generous man," she said. "When it came to the company's money he was cheap. But he was the first one to put his hand in his pocket when it came to his own money to help someone. He was as generous as they come. He had a heart as big as the Grand Canyon. If he trusted you and you were loyal to him, there was nothing this man wouldn't do for you. Really, part of the reason when he called me to become a manager was that he did it so my husband and I could get a house. I mean, he knew I could do the job but he also did it to help us get our house."
Sally said that when she married and had her list for where she was registered that Ed purchased all the china that was on the list for the new couple. "I was floored, I was so touched," she said. "And to know his parents was to know that's the type of person Ed was. I had the pleasure of meeting his mom and dad when they were both alive. We had private conversations after Ed was diagnosed. They would call me on the fly to find out how he was doing and make sure he was OK. I just adored them."
Ed was also quite old-school in the kindest sense of the word.
"His word and his handshake were better than any written contract," Sally said. "They don't make them like that anymore. He also had a memory like you can't imagine. He knew all the markets, who was going to headline the card. Phenomenal, phenomenal."
It's the best way to describe Ed's life.
He is survived by wife, Cheryl; mother-in-law, Joan Schadone; brother-in-law Gregory Schadone; sister-in-law, Tina Schadone; niece, Danielle Schadone; nephew, Matthew Schnadone; and family friend Ryan Perry. Those wishing may make donations to the Providence Animal Rescue League, 34 Elbow St., Providence, RI 02903, or to the CharterCare Foundation, 7 Waterman Ave., North Providence, RI 02911.