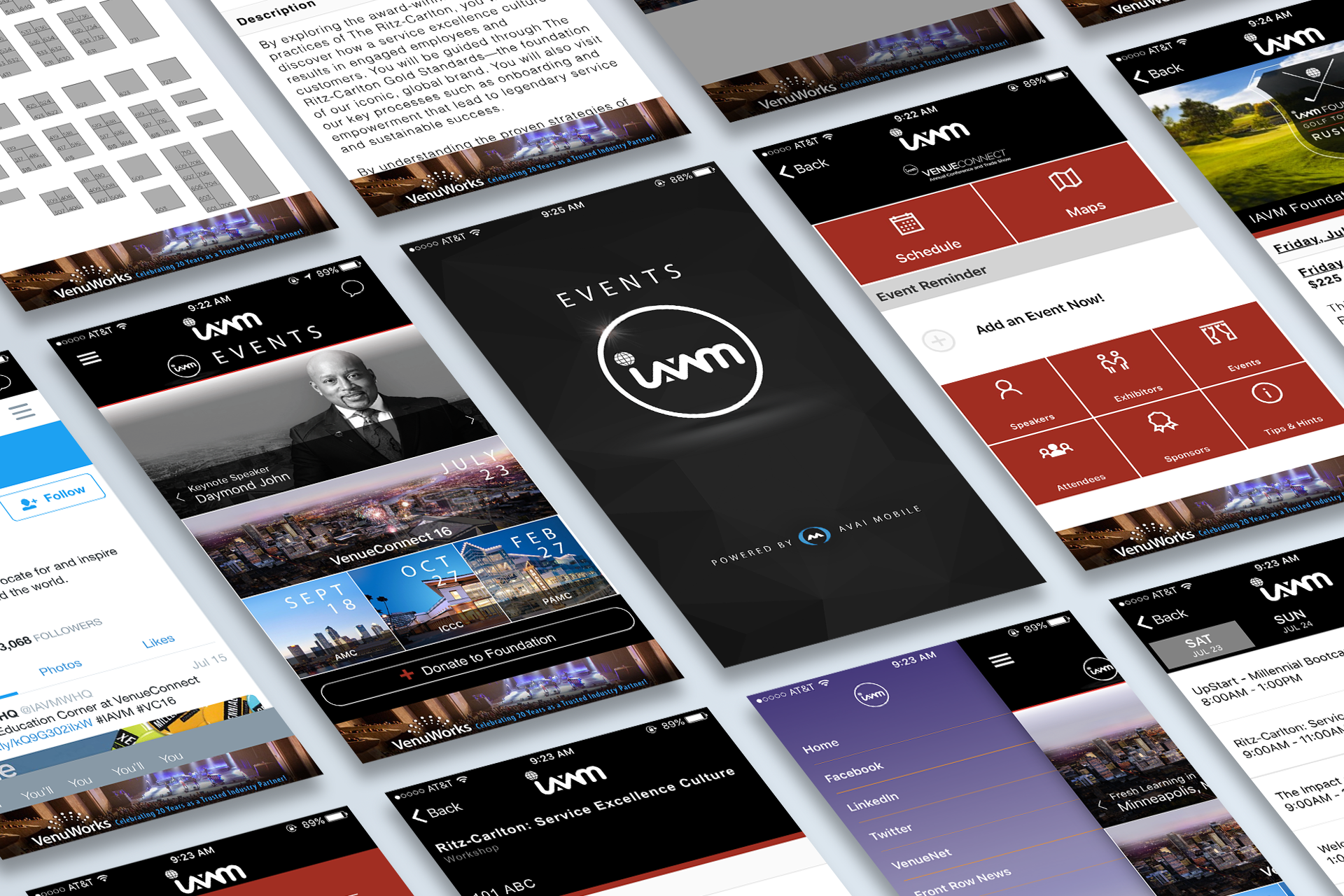 IAVM has announced a new strategic partnership with AVAI Mobile Solutions, LLC (www.avaimobile.com), one of the world's foremost mobile technology platform providers dedicated to creating the next generation of onsite mobile experiences for venues.
AVAI Mobile will work with IAVM to produce native mobile apps for IAVM events, including VenueConnect and sector meetings. The app launch begins this month, with new updates and features releasing throughout the year.
IAVM will be leveraging the same mobile technology platform that many venues are already leveraging to create a compelling visitor experience for their patrons year-round.
"As we enter a new era of increasingly sophisticated mobile technologies, venues face tough challenges staying ahead of a shifting demographic landscape," said Josh Meler, CMO of AVAI Mobile. "Our mobile platform is built to unite what are traditionally separate systems into one cohesive mobile ecosystem. This will give visitors unprecedented access to everything a venue has to offer, such as ticketing or POS, and give venue managers live insights and real-time access to tools that allow staff to shape the visitor experience anytime, anywhere. We believe this is a necessity of doing business in a modern world."
"We are pleased to form a strategic partnership with AVAI Mobile," said Christy Jacobs, director of marketplace sales for IAVM. "By joining AVAI Mobile's expertise in mobile technology with our mission to educate and inspire venue professionals, we can lay a foundation for exciting new opportunities and digital transformations."
About AVAI Mobile
AVAI Mobile's mission is to provide venues with a better way to build and manage mobile apps.
At the core of IAVM's mobile strategy is the AVAI Mobile Platform, AMP™. AMP is designed to deliver powerful out-of-the-box functionality, unprecedented access and configurability, world-class performance and scalability, and seamless third-party integrations. To date, the AVAI Mobile platforms have been used to create over 1,800 native mobile applications, for a variety of destinations, events, and experiences.