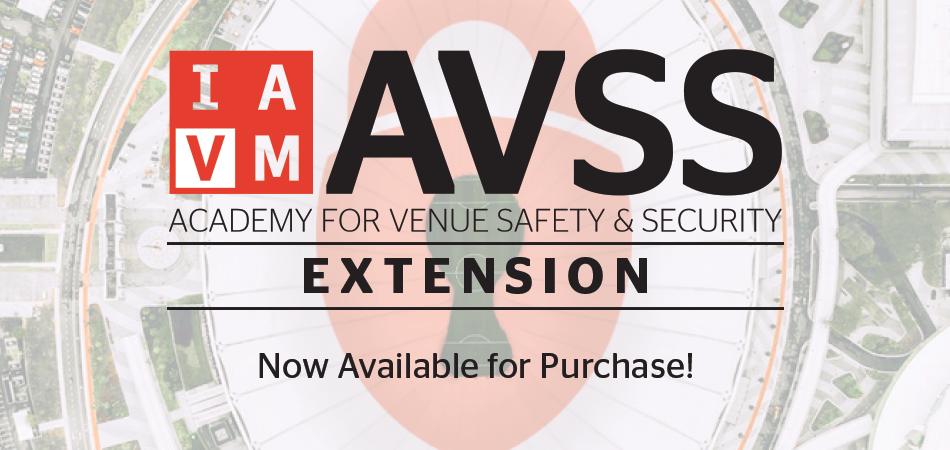 The International Association of Venue Managers, the Venue Safety and Security Committee and the AVSS Faculty have expanded our safety and security offerings through AVSS to a virtual format, also known as AVSS Extension (AVSS/E). Our goal is to provide virtual training opportunities in 2021, with anticipation of returning to AVSS in-person training once the current health safety concerns are resolved.
With AVSS/E, you can explore the following recorded sessions:
Post Orders: Tools and Techniques for Creating Great Foundational Documents
Mitigating Risk at Mass Gatherings
Situational Crime Prevention
Risk Management and Mitigation Tools for Small Venues
Preparedness: Virtual Workshops and Tabletop Exercises
Preparing for the Inevitable – Liability Considerations for Venue Managers and Personnel
Incident Reports
Venue Renovations – How will the Building and Fire Officials Respond?
Risk Management and Mitigation Tools for Small Venues
When you purchase access to AVSS/E, you will will have access to the virtual site until April 2022, affording you the opportunity to work at your own pace!
Click HERE to purchase AVSS/E now! Venues can save by purchasing group access (up to 5 attendees) by clicking HERE.