By Elizabeth Lytle
Accesso Technology Group announced that Steve Brown has returned to the company as Chief Executive Officer, replacing Paul Noland.
"We are thrilled that Steve has decided to return to the leadership role as the CEO. His understanding of the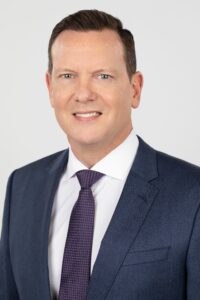 company's core business along with his vision and passion for Accesso are unparalleled. We look forward to working with him as we re-energize the group, our clients and the marketplace and move forward with our on long-term growth plan," said Bill Russell, Executive Chairman of Accesso.
Brown founded the company's namesake accesso business in 2008, which became part of what is now accesso Technology Group PLC when it was acquired from Brown in 2012. During a period of rapid expansion between 2013 and 2017, the company acquired Siriusware, ShoWare, Ingresso and TE2. Brown served as President and CEO from 2016 until 2018 when he departed the company. He steps back into the CEO role to reinvigorate the company's strategic plan to fully leverage the range of assets within its portfolio and deliver value-enhancing solutions to the marketplace.
"Accesso has an incredible team of talented professionals, a vast array of innovative technology and a global reach that is unmatched by any other company in our industry," Brown said. "I look forward to reacquainting myself with our clients and the Accesso team as we regain the momentum of this truly unique company."
Elizabeth Lytle is Communications Strategist with Curley & Pynn, based in Maitland, Florida.