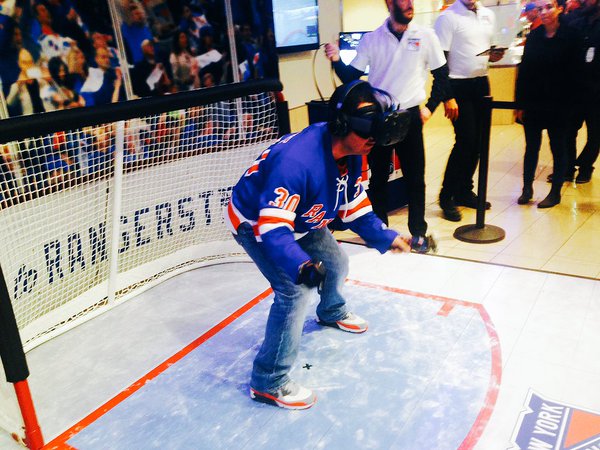 It's already eight days into the new year and I've yet to talk about virtual reality (VR). Looks like, though, there's something new you may be interested in. Yesterday, January 7, STRIVR Labs Inc. announced it launched a Fan Experience and VR Production division to focus on bringing fans and venues unique experiences through technology.
STRIVR recently created an immersive and interactive experience when it partnered with Madison Square Garden and the New York Rangers. Fans had the chance to become a Rangers goalie and block game-like shots in a virtual Madison Square Garden.
"STRIVR has been an incredible partner to MSG," said Andrew Lustgarten, executive vice president of corporate development and strategy of The Madison Square Garden Co., in a statement. "You truly feel like you are on the ice at The Garden, and it brings our fans to places they've never been before."
The company's new division will be lead by Logan Mulvey, a former Hollywood film executive, and Brian Murphy, former head of finance and business development at GoDigital and Amplify under Mulvey.
STRIVR was found in February 2015 and is quickly making a name for itself as a sports training platform. There are 23 organizations and universities—such as the Minnesota Vikings, the Washington Capitals, Stanford University, and Clemson University—that make use of its technology to train athletes.
(Image: Twitter)