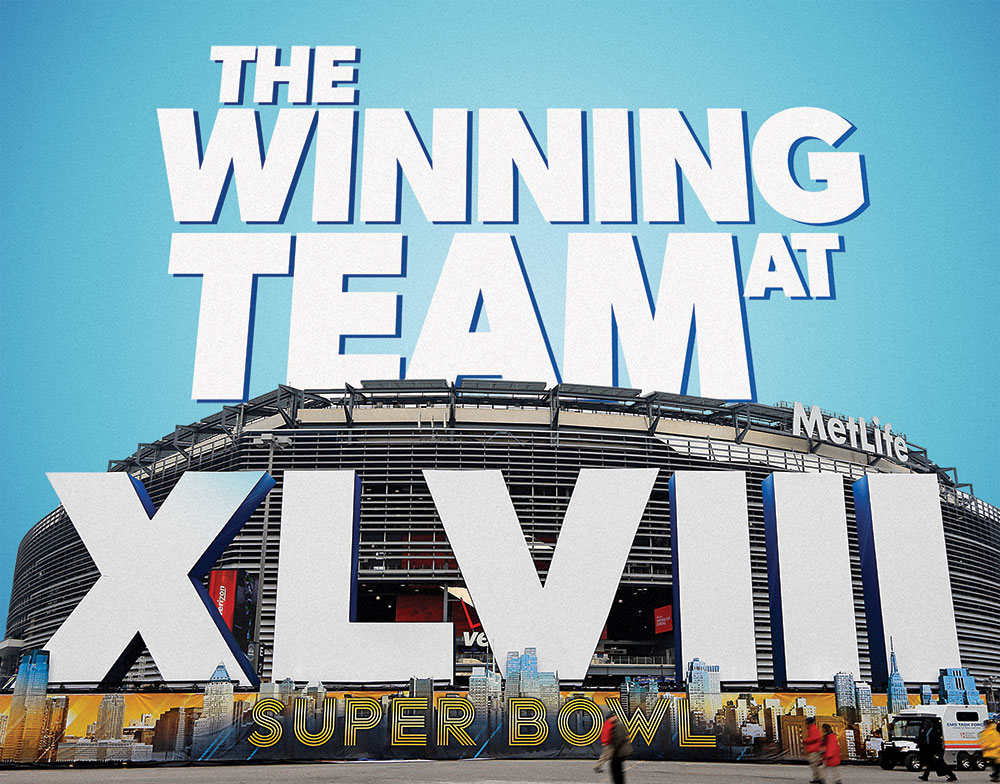 The February/March issue of FM magazine is at the printer and will be mailing soon. However, the digital edition is ready for reading, and one of the articles we're most excited about sharing with you is the one featuring IAVM member success stories from this year's Super Bowl at MetLife Stadium. Four stadium staff members talked about their experiences before, during, and after the big game.
For example, Aaron Schmitt, assistant director of guest services, talked about the one piece of advice he and his team found helpful:
"The one piece of advice that continued to stay with me was, 'Have fun.' We all needed to remember we were doing something historic. It was important that we took moments now and then to really see what was coming together right in front of our eyes." 
Matt Surabian, director of parking and concessions, told us about his most proud moment of the event.
"I'm most proud that the stadium shined. To have been a part of delivering the first outdoor Super Bowl in a cold weather region is historical. This event clearly had atypical challenges as it relates to previous Super Bowls, and we pulled it off."
The article also features stories from Anne Wheat, director of guest services, and Alan Kashian, senior director of facility operations. We hope you read the article, and please join us in congratulating these IAVM members from MetLife Stadium for helping make this event such a success.
(Image: Ariele Hecht Goldman/MetLife Stadium)