By Jessica Beckmann
As I scroll through my LinkedIn newsfeed, I am devastated to see the amount of industry colleagues who are experiencing layoffs and furloughs. I have been fortunate to remain working as COVID-19 has continued to wreak havoc on the events industry, but was recently asked, "How in the world are you still open and hosting events?" I attribute our current building status to our survival methods. We dabbled in cancelling and postponing events, but found the most success in flexing and pivoting to remain open.
Every year, event industry professionals are pitched new trends that are anticipated to completely change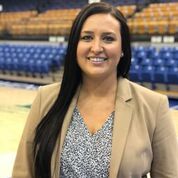 the industry. We have all witnessed significant changes that have revolutionized approaches to event production and venue management, but none quite like we had experienced in 2020. Not every trend proves to have quite the impact promised, but COVID-19 sure did force new processes to emerge. Staying ahead of the curve in the events industry is essential if you want to remain competitive, or in this case simply open.
Initially my venue cancelled events and hunkered down hoping for a brief pause. When the temporary eluded to more permanent closures, we chose to pivot. When government mandated shutdowns were extended, we pivoted from event production to physical improvements. Anticipating that we were trending towards months of dark days followed by a crammed and consolidated event season, we prepared to adapt and evolve in order to succeed in a post-pandemic world. Beginning in the summer of COVID-19, we demolished a 72-year-old stage, expanded and resurfaced the parking lot, transitioned the entire arena to LED lighting, remodeled restrooms, refinished the basketball court, and finished a fresh layer of paint throughout the interior. While we had to shift all of these projects forward to the months of closures, it prevented scheduling complications in the months immediately following.
As summer wound down, the Governor of Kentucky approved socially distanced limited capacities. The facility wrapped up the physical building improvements and pivoted to sanitizing, safety, and executing socially distanced ticketing strategies to accommodate guests. As event professionals, we chose to adopt a flexible mindset. We discovered that even our "same as last year" clients were ready to adapt and adjust to new event strategies in order to keep their events on the books. Our clients are relying on our expertise and guidance more than ever before to adjust event strategies and adopt new ways of thinking.
Advancements in technology have shaped all aspects of our lives and have had a profound effect on the events industry. We are all familiar with technology advancements in ticketing, security screening, production, and continued development of automated services. The pandemic has radically changed the way we do things in terms of contact free interactions and pivoting from in-person events to virtual ones. Events that have survived our new norm are providing attendees with virtual options for presentations, streaming, contact free interactions, and mobile communications.
Like many other venues that have remained open or are currently in the process, we took this opportunity to implement building policies and infrastructure that, had we not experienced the pandemic, may have taken another decade to implement. In the fall and winter of COVID-19, we physically marked off 3,500 seats, and built walls of plexiglass at every in-person point of contact. We've transitioned our tenants and new bookings to offering a fully mobile ticketing experience. Pivoting to limited capacities and eliminating physical tickets has encouraged a new trend in our guests' behavior. Advance mobile ticketing has provided guests with a much smoother welcome as well as provided an avenue for communicating updates and managing event attendee requirements. With quarantines from both our tenants and their opponents and varying mandates from the state, KHSAA, and NCAA, schedules have altered nearly daily. Staying in constant contact with our tenants, guests, and clients at this time has been key in reopening to the public.
We have had our share of difficulties. We hoped to see our first indoor socially distanced concert in December with Chase Rice. The on-sale was going well when the state decided to restrict capacities again for two weeks. We were unable to reschedule, but utilized our Chase Rice plans to pull a plan together quickly for Travis Tritt in February. We have experienced some temporary and permanent staff vacancies. With projections to miss our gross revenues, we are attempting to cut cost at every corner. Even with a concert on the horizon and both basketball tenants allowing fans up to 15% last month, we were unfortunately not able to bring all of our staff back at this time. Our current full-time staff has pivoted their roles to not only cover their standard responsibilities, but also participate in the daily event operations such as ticket sales, guest services, and housekeeping.
As many of us are taking our first steps towards recovering, we are finding we are forced to adapt and evolve in order to survive this dreadful time for our industry. If there is one thing that is certain that I have learned from all of this is that you have to be open to change and ready to pivot.
Jessica Beckmann is Assistant General Manager of Owensboro (KY) Sportscenter and a member of the Young Professionals Committee.