By Kristina Lankow
KultureCity has partnered with the Swiftel Center to make the facility and all hosted events sensory inclusive. Full and part-time staff at the Brookings, SD, venue are required to complete industry training to provide maximum inclusiveness for all attendees.
This initiative promotes an accommodating and positive experience for guests with a sensory issue. Swiftel Center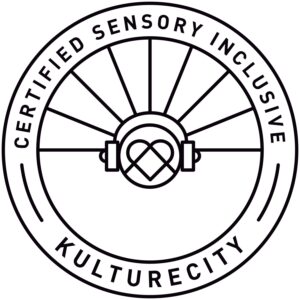 staff are trained to recognize guests with sensory needs and how to handle a sensory overload situation. Sensory bags – equipped with noise canceling headphones, fidget tools and verbal cue cards – are available to all Swiftel Center guests who may feel overwhelmed by the environment.
Sensory sensitivities or challenges with sensory regulation are often experienced by individuals with autism, dementia, PTSD and other similar conditions. One of the major barriers for these individuals is sensitivity to over stimulation and noise, which is an enormous part of the environment in a venue like the Swiftel Center. With this certification, the Swiftel Center prepared to assist guests with sensory sensitivities in having the most comfortable and accommodating experience possible when attending an event.
The Swiftel Center hosts regular training for full- and part-time staff to stay current with the leading safety and hospitality industry standards. Attendees at the Swiftel Center can expect to experience excellent customer service and a feeling of safety and security while in the facility. The Swiftel Center has built a reputation of providing "Midwest hospitality at its best."
Kristina Lankow is sales and marketing manager for Swiftel Center, managed by VenuWorks.