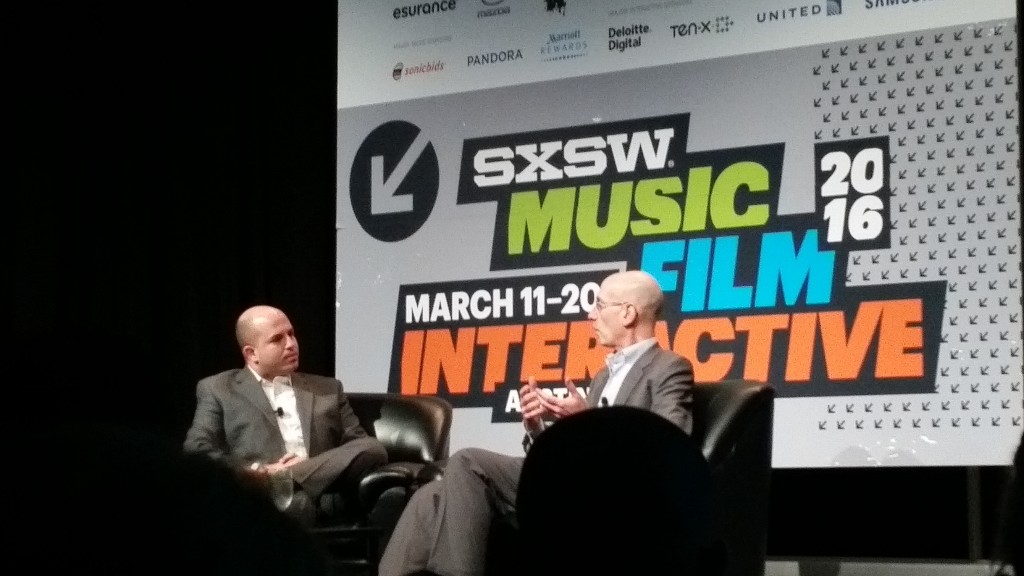 National Basketball Association (NBA) Commissioner Adam Silver spoke at the 2016 South by Southwest (SXSW) conference as part of the SXsports convergence track. And because it was at SXSW, his discussion with moderator CNN's Brian Stelter focused primarily on technology.
"I often find myself using my app more than my TV," Silver said when asked about his viewing habits.
One app stood out for Silver: Twitter.
"The best way to replicate an arena experience is through social media," he said. "You can get the same ooh's and ahh's via Twitter."
Silver spoke about how the NBA wants to be on the forefront of technology and how the league is utilizing virtual reality (VR) to market itself and grow audiences.
"There's no way, yet, that people are going to sit for two-and-a-half hours with a VR headset on," he said. "But everyone wants a courtside ticket, and not everyone can afford it. Arenas are also broadcast studios for us since most people will never step foot into one of our venues."
And since the league and arena audiences are growing, offering VR is a way to meet the growing demand for content.
Silver reassured that any new technology the league experiments with will not take away from the live experience of attending a game.
"Arenas are a form of the modern town hall," Silver said. "People sill have a hunger for a communal experience."