The winners of TheTicketingBusiness Awards 2019 were announced on the evening of April 9 during a private ceremony at Emirates Old Trafford, Manchester.
Now in their fourth year, TheTicketingBusiness Awards (previously Ticketing Technology Awards) are the only awards to recognize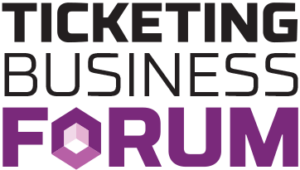 a whole spectrum of achievements from across the global entertainment ticketing industry.
The awards ceremony took place during TheTicketingBusiness Forum, in front of an audience of senior industry figures.
"Congratulations to everyone who reached the podium," said Ian Nuttall, founder of TheTicketingBusiness. "Winners included our industry's leaders, achievers, and stand-out innovators, who should all be very proud of their achievements."
Kim Bedier, CVE, director of Tacoma (WA) Venues & Events, happily shared the news that Michael Moravick, box officer manager, Ticketmaster for Tacoma Venues & Events, was the category winner for the Unsung Hero Award.