The Illinois Quad City Civic Center Authority dba The TaxSlayer Center has qualified for eligibility to receive up to $484,622 through the Local Coronavirus Urgent Remediation Emergency (CURE) Support Program. The local CURE program is funded from financial assistance the State of Illinois received through the U.S. Department of the Treasury's Coronavirus Relief Fund.
Up to this point the TaxSlayer Center along with numerous other authorities/venues throughout the country had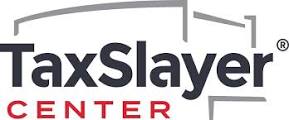 been excluded from any COVID-19 related government assistance because they are independently owned by a quasi-governmental entity. Many lawmakers mistakenly assume these types of buildings are owned by a City or a State and included in local or state budgets within those entities but that is not the case.
"We have been working diligently along with IAVM and local officials to gain the support of our congressional representatives to be included in relief bills", said Scott Mullen, CVE, TaxSlayer Center Executive Director. "We happened to come across the local CURE program thanks to a tip from one of our Board Members who noticed Navy Pier and some Chicago museums were qualifying for relief and we got our application in to the IL Department of Commerce and Economic Opportunity immediately just one day before the application window closed.
"You have to actively search for any and all available funding options because they move fast and nobody is going to go out of their way to call you up and hand you this money."
The TaxSlayer Center will be using these reimbursement funds to underwrite some of the COVID-19 related projects they are undertaking in the coming months during the shutdown. The venue is spending approximately $1.4 Million on projects that will make it a safer place for customers once it re-opens. Among the upgrades will be a retrofit to automatic flush valves and faucets in all public restrooms, bacteria killing UV lights will be installed to disinfect escalator handrails, WIFI upgrades to support mobile concession ordering platforms for contactless payment, installation of hand sanitizing dispensers throughout the facility, the purchase of electrostatic sprayers to disinfect seats and armrests, along with new PPE inventory and several other COVID-19 remediation measures.
The deadline for project completing and submittal for reimbursement is December 30, 2020. "Our goal is to have all projects completed by mid November", Mullen said. "When the time comes to re-open for events, we want to make sure that our guests and employees have the safest possible environment and feel comfortable coming back to the building."