From tennesseetitans.com
The Tennessee Titans announced that TVS will serve as Architect of Record (AOR) on the new stadium project team. The Metropolitan Sports Authority approved the selection at its May 18 board meeting.
As AOR, TVS will work in tandem with the Design Architect (MANICA) to lead the design team through the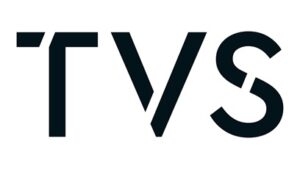 completion of the stadium design and through the administration of construction activity. TVS is responsible for delivering the construction documents that will be used to construct the stadium and will hold all contracts with certified subconsultants necessary to complete full stadium design. During the construction administration phase, TVS will provide critical oversight to ensure all materials and construction are being utilized correctly and per specification and design.
"We were immediately impressed by TVS' portfolio and are excited to welcome them to the project team," said Gil Beverly, Titans Sr. Vice President, Chief Marketing and Strategy Officer. "They bring a significant breadth of experience in large-scale venues and share our dedication to delivering a game-changing, high-character facility to Nashville."
TVS has experience working on major projects in the Nashville area, having served as AOR for Nashville's Music City Center, and also have NFL venue experience through work on Atlanta's Mercedes-Benz Stadium.
"As a proud Tennessee native, I am beyond excited to be a part of the team that will bring this transformational new stadium to the residents of Tennessee," said TVS Principal Rob O'Keefe. "This project will usher in a new era for Titans fans and residents of the broader region as a premier destination for sports, entertainment, and impactful community events year-round."
As outlined in the new stadium development agreement, the Titans are responsible for leading the procurement process for the selection of the firms that will oversee the design and construction of the stadium. In keeping with the Metro Government's procurement regulations and practices, the Titans were assisted by an evaluation committee comprised of Titans, Metro Nashville, and Sports Authority representatives.
Diverse business participation and minority contracting is a key priority for the entire project team, with commitments to meet and exceed participation goals set by the Business Assistance Office and work with a diversity reporting consultant who will provide monthly reports to the Sports Authority regarding minority contractor and subcontractor participation.
Groundbreaking on the new stadium is expected to begin in early-to-mid 2024, following the 2023-2024 NFL season. The facility is anticipated to open in 2027.