After 19 years, Tery Howard has stepped down from her role as Senior Vice President/Chief Technology Officer of the Miami Dolphins and Hard Rock Stadium, but before leaving took home a big honor in being named Executive of the Year in the Stadium Business Awards 2018, which recognizes leadership, innovation, and achievement in the delivery, operation, and management of sports facilities globally.
Howard was recently announced to the board of directors of Venuetize, a technology platform for smart space solutions.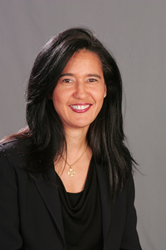 "Tery's tenure as a forward-thinking technology executive will be an enormous asset to Venuetize, and we are thrilled to add her to our Board of Directors," said Jon Romm, Venuetize CEO and Chairman of the Board, in a prepared release. "Her experience and perspective will help us to continue to navigate market dynamics and position our mobile engagement platform for the future."
In her previous role, she was responsible for managing and directing the technology initiatives and strategic direction of business operations. Under her leadership, Howard has been recognized by SportsBusiness Journal as a Game Changer in Sports for her innovation and impact to the industry. During her tenure, the Dolphins were recognized by InfoWorld as one of the "Top 100" companies that have made the best use of technology to enhance their business, and also recognized by PC Magazine as one of the "Top 10" companies using technology in intelligent ways to improve their business. Having recently launched Peer Vision Consulting, Howard is now advising organizations on the business and technology strategy for sports and in venue operations.
"After five years as a Venuetize customer with the Dolphins, I am excited to work with the company in a new capacity," Howard said. "The company is at the forefront of a technology movement that is completely innovating the venue experience. I look forward to being involved in this next phase of Venuetize's growth and success."