By Christa Skiles
Tessitura, the nonprofit technology provider dedicated to the success of arts and culture organizations, announced a new partnership with Vatic.
The relationship provides Tessitura's users with an additional integrated, full-service pricing solution option.
Vatic's 16 proprietary algorithms help marketers find the right price for every performance. Automated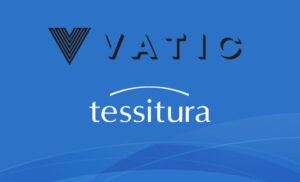 dynamic pricing tools shift ticket prices up or down in alignment with customers' buying behavior and perceptions about an event's value.
Vatic fully integrates with Tessitura's CRM and ticketing platform to allow instant updates across all ticketing price types, including discounts. Reports also update automatically each day, allowing for in-depth analysis about the effect of pricing adjustments.
"Vatic's solution is designed specifically for performing arts organizations, not adapted from ticketed entities in other industries," said Erin Lively Koppel, Chief Strategy Officer, Tessitura. "A tiered pricing structure means a broad range of organizations can benefit from their dynamic pricing tools to increase revenue and decrease staff time spent on pricing management."
In addition to dynamic pricing, Vatic offers a full suite of other pricing solutions. Clients can access discounted consulting for rescaling venues. Vatic helps organizations establish starting prices for single tickets and subscriptions. And the team's experts provide advice about pricing for financial accessibility.
"We're thrilled to join the supportive community Tessitura fosters," said Sean Kelly, Vatic's founder. "We created Vatic to help performing arts organizations be more sustainable. We don't make clients guess whether dynamic pricing has improved their bottom line. Our assessments help organizations understand impact and, crucially, whether they are achieving an appropriate return on investment."
Christa Skiles is Senior Marketing Manager for Tessitura Network.