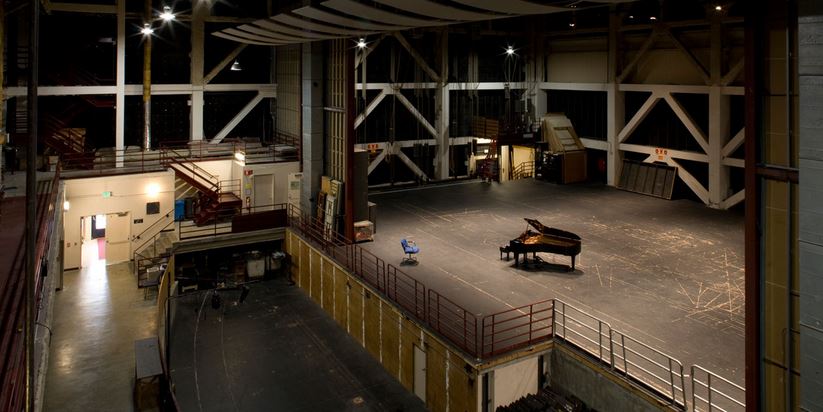 Attendees at the recent Performing Arts Managers Conference in San Francisco, California, were given a demonstration of the Constellation sound system at the Zellerbach Rehearsal Hall at the San Francisco War Memorial & Performing Arts Center. It was an ear-opening experience, in which sound moved in circles or surrounded the audience like a warm fleece.
We weren't the only ones impressed with the system. Music critic Alex Ross was, too, and he wrote about it for The New Yorker.
"Its principal purpose is to enable flexibility, so that halls can adapt to the needs of different kinds of event. Cinema needs a dry, echo-free environment, so that words can be understood. Chamber music benefits from crisp sound with resonant warmth. Orchestras are at home in halls with a longer reverberation time—more than two seconds, at the Musikverein. And choruses thrive on the booming acoustic of a cathedral. Constellation replicates this range of reverb times, which vary with the size of the space. One can choose from among different settings: cinema or lecture hall (0.4 seconds); chamber (one second); theatre (1.4 seconds); concert hall (two seconds); and "sacred space" (2.8 seconds). Thus, the system can give bloom to a somewhat dry acoustic, as at Zellerbach Hall, in Berkeley, and it can supply a cleaner sound for amplified jazz and pop, as at Svetlanov Hall, in Moscow."
Zellerbach Rehearsal Hall is also where the San Francisco Symphony holds its SoundBox events that make use of the Constellation system in an effort to attract a different (and sometimes younger) audience. It appears to be working, as each event has sold out.
Please read The New Yorker article, "Wizards of Sound," for more about the Constellation sound system.
(h/t: Jennifer Norris. Image: San Francisco War Memorial & Performing Arts Center)