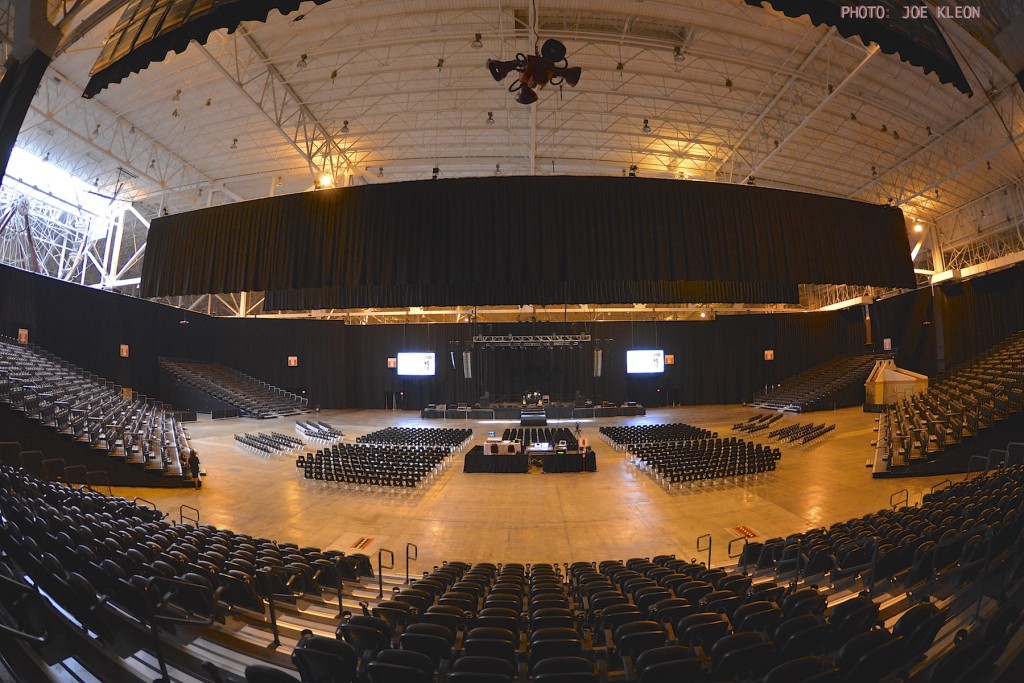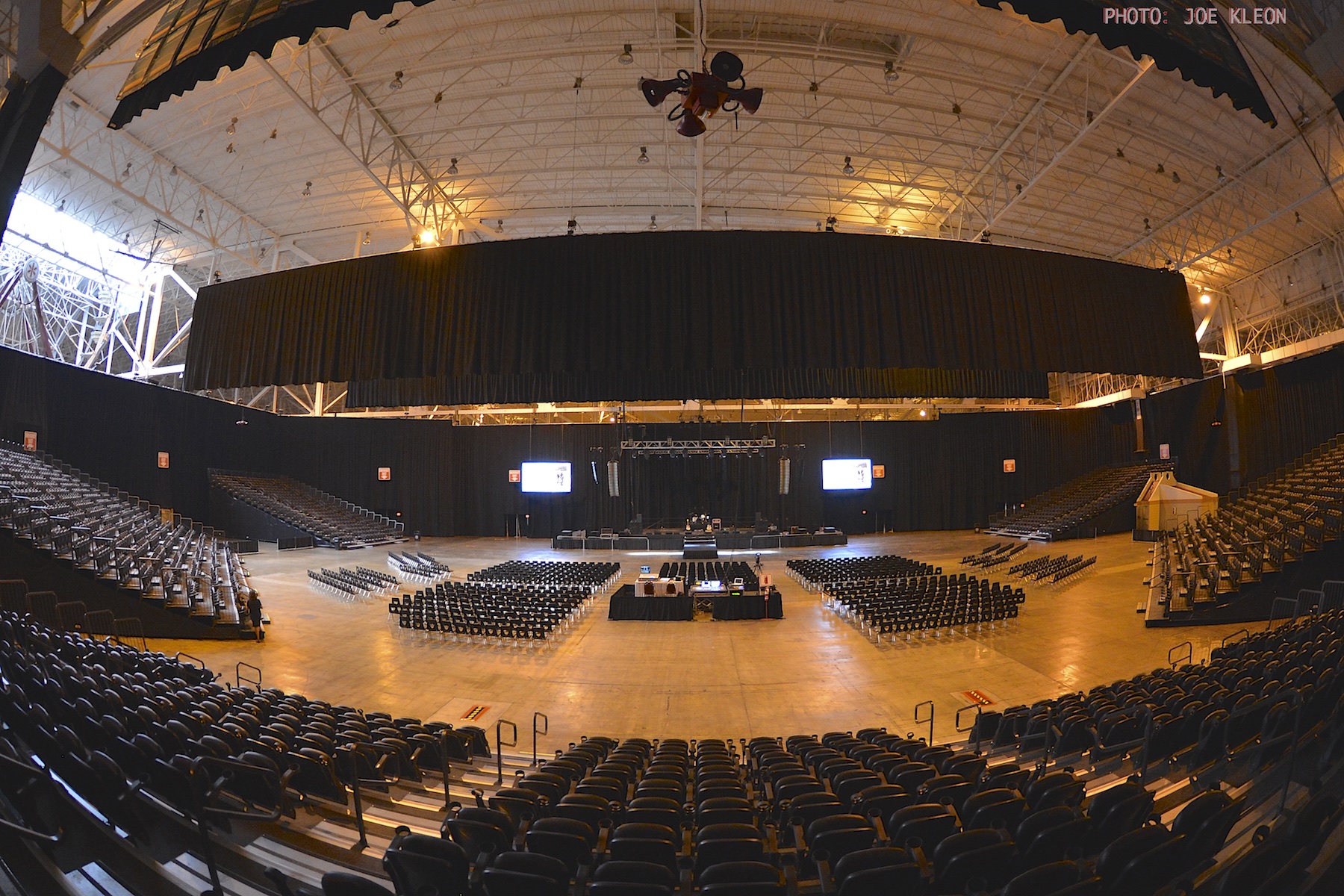 The International Exposition (I-X) Center in Cleveland, Ohio, designed and installed a flexible, live performance space that includes sound walls, telescopic seating, and custom seating. It can go from a 3,500-seat theater to a 7,000-capacity arena, for example.
"Previously, our barriers attracting major concert promoters and national touring acts included a lack of elevated seating and the sound quality in this industrial complex," said Jeremy Levine, I-X Center vice president of business development and creative force behind this project, in a statement. "We now offer a state-of the art performance space with remarkable flexibility and world-class sound. The acoustical environment has already blown away expectations and will only get better as we tweak the room."
The new performance space is a 300-feet by 400-feet enclosed area with acoustic drapery and mass loaded sound panels. A vertical drape "canopy" flows above the audience at different heights for sound management. Also, an expanded flat-floor festival plan in the I-X Center can accommodate more than 23,000 guests in a single room.
"I-X Center's new transitional arena/theater is a wonderful addition to the facility that already hosts large trade and consumer shows, as well as our growing portfolio of self-produced events," Levine said. "We're extremely excited with the capability to add live concerts, family shows, theatrical productions, and corporate events to our calendar, while I-X Center continues to serve as an economic and entertainment engine for Northeast Ohio."
The center is working with VC Strategic Partners, a division of Venue Coalition, to develop content and introduce the venue to the live performance industry.
"We're excited to be working with the I-X Center in Cleveland to introduce the market to this new performance space," said Jeff Apregan, president of Venue Coalition, in a statement. "This new venue will offer multiple venue configurations and can host intimate reserved seat shows for 3,000 to 5,500 with general admission capacities that are much greater. Imagine an indoor music festival for 23,000! Best of all, when you step off your plane at the airport next door, you are only five minutes away from the backstage area."
(Image: Joe Kleon)