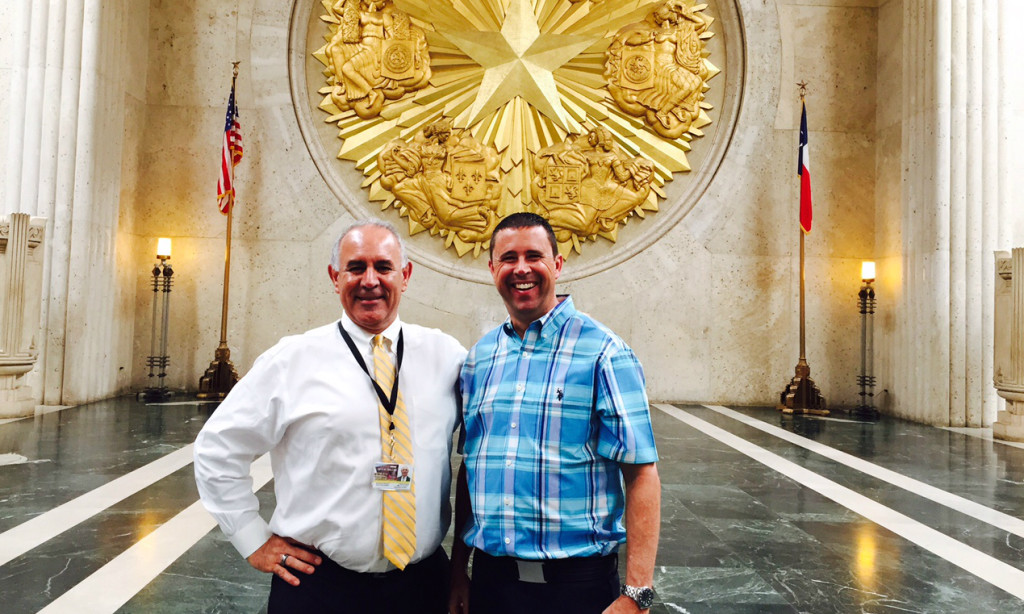 Serving as the operations manager at the South Towne Expo Center located in Sandy, Utah, I am continually seeking ways to learn and grow personally and professionally. This isn't just of personal benefit, as it further extends to our professional venue and our community. As a new member—and while browsing the IAVM website—I discovered that the association offered a mentoring program. The program is geared toward members seeking to learn more about venue management or have been in the venue management business and are willing to assist those that may just be starting out in the business.
I followed up with a call to the IAVM headquarters for additional details and learned that the Mentor Connector program started in 2007. This is only one of the benefits that come with being an IAVM member. I learned that there is an application process, and a committee reviews and attempts to match you with someone who is a good fit that can help you grow professionally. Mentors volunteer their time and service to the program, assisting the mentee with networking and achieving success with mutually established goals for the partnership. Each spring and fall, mentees are paired with mentors for a 12-month cycle based on similar interests. The partnership is also paired with a coach who oversees the partnership. In 2014, 68 mentors and mentees completed the program. I was immediately intrigued and came to the conclusion that the program would help me become a better professional.
In December 2014, I was matched with my mentor, Daniel Huerta, executive general manager of Fair Park in Dallas, Texas. Jody Lake was assigned as coach for our mentoring partnership. As I perused through the Mentor Connector handbook, I learned that it contained valuable information including roles and responsibilities of the mentee and mentor. Once I completed the partnership goal statement, spelling out what I sought to accomplish, it was time to reach out to Daniel to arrange the initial introductory call and to schedule subsequent calls. IAVM recommends committing to making time to meet on a regular basis, but no less than quarterly.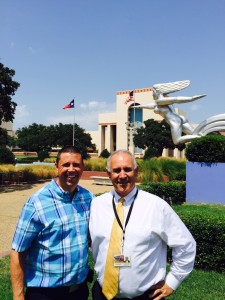 Each month, Daniel and I are on a call to discuss several issues using a meeting record form that outlines the goals, documents discussion topics, identifies action items, and updates results. What I have found helpful is that during our monthly calls each of us describes what is currently happening at our respective venues, including what's working and challenges we faced and their resolutions.
Some of the best advice that I have received is how my mentor has handled difficult situations in the past that may be similar to challenges that I may be experiencing at my venue. I appreciate his candid responses and examples that he uses to describe past situations. One of his greatest leadership qualities is acknowledgement that sometimes even your best laid out plans don't work, but you have to break things down to find out why it didn't work and lessons learned. He shares some of the mistakes that he has made and how he learned from them so that I don't make the same mistakes myself. Daniel has been a great resource and mentor to me by listening to what I have say and providing me suggestions and advice. He has demonstrated genuine interest in my growth and helping me achieve my professional goals.
Two of my SMART (specific, measurable, attainable, realistic, and timely) goals we established were to attend IAVM VenueConnect and to fly down to Texas to meet Daniel. IAVM recommends meeting your mentor, if at all possible. Both were accomplished, as I was fortunate to tour and experience his venue and operations, a 277-acre complex with exhibit halls, the historic Cotton Bowl Stadium, museums, a concert amphitheater, and other attractions. In addition to visiting Fair Park, which draws an impressive 5.2 million people a year, Daniel made arrangements with IAVM members Dave Brown and Paul Turner to tour their respective venues of American Airlines Center, home to the Dallas Mavericks and Dallas Stars, and AT&T Stadium, home of the Dallas Cowboys. I quickly realized that they, too, valued the goals of the IAVM Mentor Connector Program and committed to my professional interest and growth.
My participation in the Mentor Connector program has proven to be beneficial, uplifting, and rewarding. Similar to anything in life, you get out of the program what you decide to put into it (time, dedication, commitment, willingness to learn, etc.). I sought to learn from someone who has been in the industry several years and actively involved with IAVM. Daniel has achieved professional success in his career and has given many hours of volunteer service by serving on numerous IAVM committees. Always willing to listen and to provide sound advice, he is a wonderful and encouraging coach by motivating me to strive to achieve my full potential.
Experiencing firsthand the benefits the program has brought me in my career, I highly recommend the Mentor Connector program to anyone who is interested in furthering their career, increasing their knowledge, and seeking to grow personally and professionally.