By Becca Wilusz, Ph.D.
Things have been extremely busy as we all adjust to the new normal, especially for those of us on acollege/university campus and within my own realm of athletics.
It's definitely surreal being on an empty campus with students gone and so many working remotely. We were a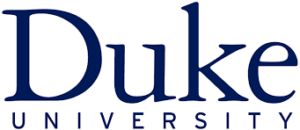 little bit unique here at Duke in that our cancellation of classes came after all of our students had departed for Spring Break. "Operation Ship My Stuff" organized by our Housing & Residential Life Team was phenomenal in the very short amount of time it had to come together. It was inspiring to work alongside so many from all walks of University life over the last 48 hours to achieve that monumental task.
Within Athletics, we're facility & event managers with empty venues until Fall Sports resume in August – but also with an immediate end of operations. We're working on end of season "close-out" of facilities while also following University guidelines for social distancing, etc., so it's going to be a VERY slow process. In addition to helping the larger campus community, we've been trying to make sure that our venues are ready for limited occupancy, scaling down HVAC/Lighting wherever possible and building out facility check routine for our 1 staff per day on campus to be able to catch things like leaks, etc., before they become major problems.
Becca Wilusz, Ph.D., is Director of Game Operations & Championships for Duke University Athletics.