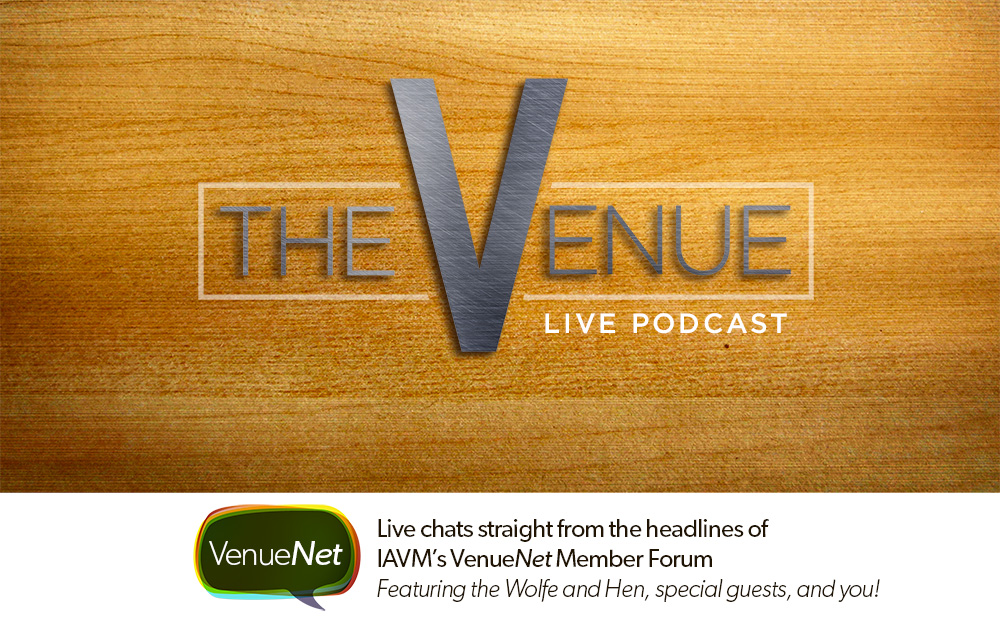 We're back for another edition of The Venue, IVAM's monthly call-in show about the issues you face every day. The show will take place at 2 p.m. (CST).
Follow this link to register: https://attendee.gotowebinar.com/register/50090377894186342
Joe Durr, director of event services for PORTLAND'5 Centers for the Arts, was supposed to be our special guest on the first episode. However, he unable to appear, but we're happy to say he'll be the special guest for this edition.
Durr, Greg Wolfe, and I will be talking about a few subjects that have popped up on VenueNet, such as ideal outdoor row and aisle spacing, theatre houselights LED retrofits, staff plans for concerts (security, admissions, medical), service animals, volunteer recruitment materials, fountain drinks vs. bottles/cans, and Palcohol.
We hope you join us on Friday by calling in or listening.
We also recorded a special show at Venue Management School, and we'll post it soon. And if you want, you can still listen to the first episode online.