By R.V. Baugus
When news came that industry veteran Brad Gessner was retiring, my first thought was that our profession was indeed losing one of its finest.
My second thought was, "Dang, there goes my PR guy!"
Gessner, who got his industry start in 1978 as the assistant director of special facilities for St. Lucie County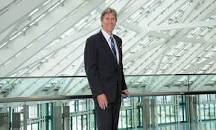 in Ft. Pierce, Florida, will retire from his most recent position as senior vice president of North American Convention Centers for ASM Global at the end of this year. Like several who enter retirement, Gessner will continue to serve as a consultant with the company.
To me, Brad always epitomized the words of President Theodore Roosevelt's foreign policy of "speak softly and carry a big stick." Most people stop the saying at that point, but four key words actually followed: "You will go far."
Gessner went far in his career as he worked as general manager of the HemisFair Arena and Municipal Auditorium in San Antonio and served as the deputy general manager of the Del Mar Fairgrounds and Racetrack. Prior to joining AEG Facilities in 2012, Gessner worked for 14 years at the San Diego Convention Center, serving as the general manager of the facilities for six years.
In his latest role as senior vice president, Gessner oversaw AEG Facilities' portfolio of North American convention centers including the Los Angeles Convention Center, Hawaii Convention Center, Puerto Rico Convention Center as well as the recent addition of the Palm Springs Convention Center. Gessner also served as the General Manager of the Los Angeles Convention Center until July 2018.
Professional accolades aside, I will miss Brad the PR guy. He frequently sent me story ideas at the highest level all the way to sharing new hires made at the LA Convention Center. Brad knew well the meaning of sharing news and promoting your venue and your personnel.
It wasn't always just about his facility, though. Yes, he suggested to me that Estella Flores, his vice president of operations, would be a good person to write about effective ways to identify workplace hazards, which she did in collaboration with convention center HR Manager Kevin McCall in the November/December Facility Manager. Good for his facility to have the exposure? Sure. Just as beneficial, though, is the takeaway other venues will have after reading the story.
Perhaps Brad's greatest lead for me came when he suggested that there is a venue general manager down at the Puerto Rico Convention Center named Jorge Perez who might be worthy of a feature in FM. On the first anniversary after Hurricane Maria devastated Puerto Rico, I traveled to San Juan to meet Jorge, to see much of the rebuilding still taking place, and to hear his story of how his venue played such a prominent role at the time of the hurricane as well as going forward, even today.
The more I think about it, even though Brad is soon entering "retirement," I have a feeling that through both his consulting and his love for the industry that maybe I have not received my last tip to follow through on from my friend.
Hey, a guy can hope, right? Enjoy that deserved downtime with the family, Brad!