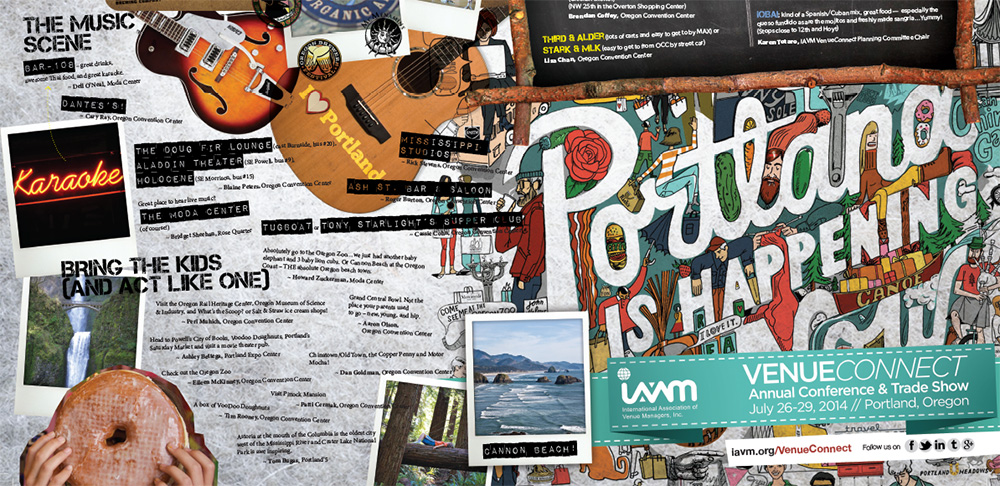 We'll be descending on Portland in six weeks for VenueConnect, and we're super excited. Personally, I've never been to Portland (and admittedly, everything I know about it comes from Portlandia). So for those, like me, that aren't familiar with the "City of Roses," we asked some of our venue managers that live there for fun recommendations before, during, and after the conference.
For example, Stefanie Arnold with the Oregon Convention Center recommends visiting the watefront if you want to take some good photos.
"The waterfront is always busy with an eclectic sampling of people to photograph," Arnold said. "You can also get great vistas of Mt. Hood (if the day is right) and the bridges."
Are you bringing your family along to VenueConnect? Perhaps, then, a visit to the zoo would do.
"Absolutely go to the Oregon Zoo," said Howard Zuckerman from the Moda Center. "We just had another baby elephant and three baby lion cubs."
We compiled the ideas and put them on a poster for you (click on the image to view a larger version).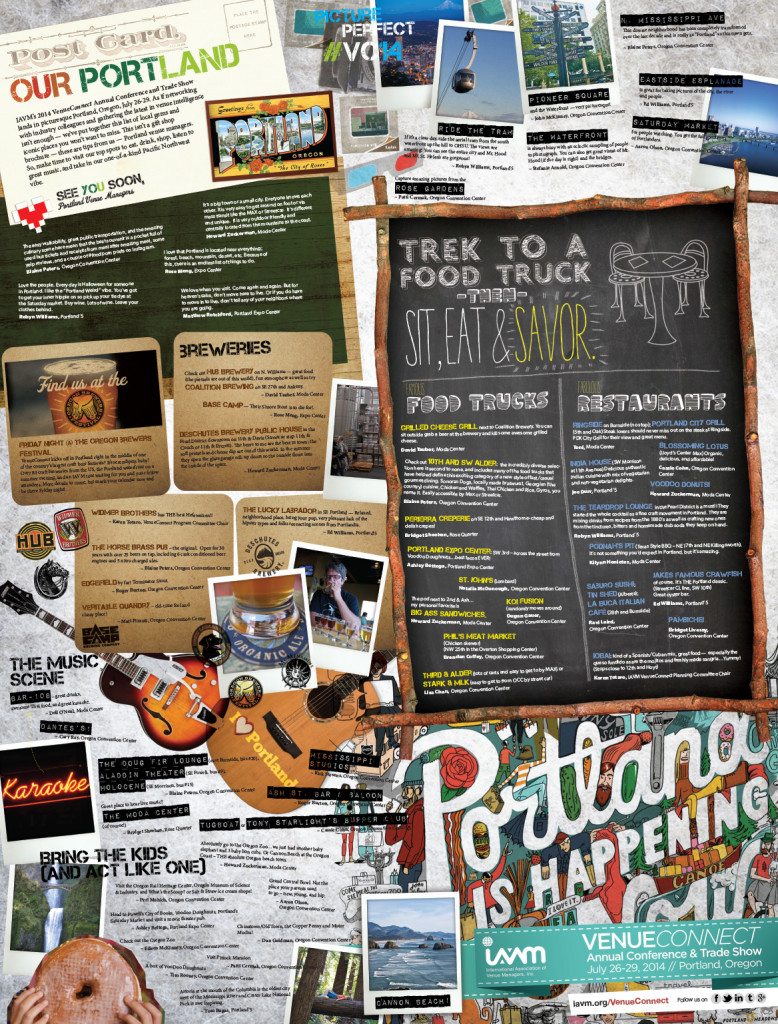 The poster should arrive in your mailbox next week.
Also packaged with the poster is a paper beard. We encourage you to cut it out and take photos of yourself wearing the beard and to tweet (hashtag: #VC14) the images or post them on the VenueConnect Facebook page. For example, here's a few of us at headquarters sporting our beards.

We look forward to your photos and seeing you in Portland, July 26-29, at VenueConnect!