AEG Ogden-managed Dubai Arena announced the appointment of Thomas Ovesen as the venue's vice president – programming, becoming the first member of Chief Executive Guy Ngata's senior management team.
AEG Ogden CEO and Chairman Harvey Lister said that securing was a coup not only for the venue but for the future development of the live entertainment industry in the region.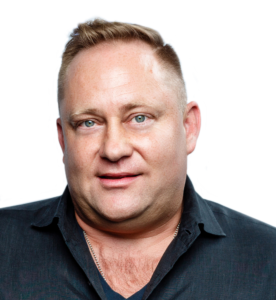 "As the CEO of live events company 117 Live, a Dubai-based conglomerate with a large media and entertainment portfolio, Mr. Ovesen comes well equipped to handle the challenge of delivering a world-class events calendar for Dubai and the Middle East region," Lister said. "Thomas oversaw the launch of the new Autism Rocks Arena and an impressive events calendar that featured among others Nicky Minaj, Gabriel Iglesias, Elton John, Bryan Adams, Guns 'N Roses, Justin Bieber and Ed Sheeran. It's quality international standard acts such as those plus more that we're looking to bring to Dubai Arena. His understanding of the region and the local live entertainment scene and its players will be vital to Guy and his management team as they plan an event schedule second to none anywhere, ahead of the Arena's opening in 2019."
Including 117 Live, Ovesen has spent almost 17 years with Mirage Promotions, AEG Live and Done Events and has a proven track record in events management and delivering large-scale concerts and is the recipient of many industry awards for achievements in the Middle East. He is looking forward to his new role and to be joining the AEG international family from the beginning of 2018.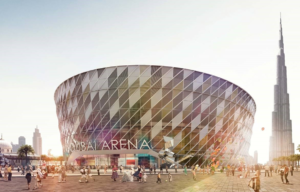 "I am really excited joining Guy and the Dubai Arena project for what will be a game changer for live entertainment here in the Middle East," Ovesen said. "I intend to tap into the AEG touring and venue network and most importantly, working with all the regional promoters as well as the top talents, their agents and managers of the global touring and music world."
AEG Ogden will operate the 17,000 seat Dubai Arena on behalf of Meraas, a Dubai-based holding company committed to creating and delivering unique experiences. It is part of AEG Ogden's growing network in the Asia Pacific region which includes arenas in Sydney, Brisbane, Perth, and Newcastle and three in China, convention centers with entertainment theatre inclusions in Sydney, Brisbane, Cairns, Darwin, Kuala Lumpur, and Oman, plus the 52,000 seat Suncorp Stadium in Brisbane and will be a valued addition to AEG Facilities' family of 150 plus iconic venues worldwide.