The Minneapolis Convention Center is going to be the center of activity in downtown Minneapolis this summer, with more than 25,000 visitors attending three upcoming conventions, starting at the end of June. The National Education Association (NEA) will hold its Annual Meeting and Representative Assembly beginning June 30, followed by the American Legion's 100th National Convention starting August 23, and culminating with the National Baptist Convention, USA, starting Labor Day weekend.
Cumulatively, these three conventions represent 65,000 room nights for local hotels this summer, bringing additional money and tax revenue to the local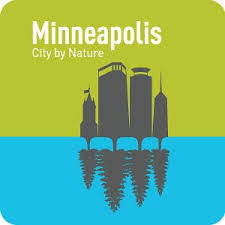 economy. These events add to what is shaping up to be a banner year for the Minneapolis Convention Center (MCC). As of June 30, the MCC will have hosted 195 events for the year including Super Bowl-related events, and is currently on pace to exceed its goal of securing $20 million in revenue for the year.
By the Numbers:
National Education Association's Annual Meeting and Representative Assembly
•June 30 – July 5
•Expecting more than 7,500 attendees and exhibitors
•More than 40,000 room nights in the greater Minneapolis area
American Legion 2018 National Convention
•August 23 – August 29
•More than 9,500 attendees and exhibitors expected
•Approximately 15,000 room nights in Minneapolis
National Baptist Convention USA, Inc.
•September 2 – September 7
•An estimated 8,000 attendees and exhibitors
•More than 10,000 room nights in Minneapolis
"Those outside of our industry might have anticipated a letdown in our business levels after Super Bowl LII. Nothing could be further from the truth," said Meet Minneapolis President and CEO, Melvin Tennant. "Thanks to the sales and marketing groundwork laid by our team and our community partners, we have a bevy of diverse events set for the rest of 2018 that will allow us to sustain our strong start to the year. That's good news for our local economy and the more than 36,000 individuals working in the travel and hospitality industry in Minneapolis."
Another highlight for 2018 will be in the fourth quarter when the MCC hosts nearly 6,000 women engineers for the Society of Women Engineers' 2018 Annual Conference in October. In all, Meet Minneapolis will bring well over 600 events to the city and region this year, including more than 300 events to the MCC.