By Terry Charles
PMI Entertainment Group Chief Operating Officer Brendan Bruss announced the following promotions: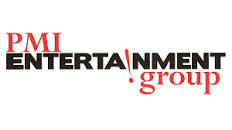 Paula Kirchman has been promoted to Senior VP of Administration and Organizational Resources. Kirchman oversees finance, information technology, human resources, and PMI's Lambeau Field operations.
Kathie Mickle has been promoted to Senior VP of Marketing and Strategic Communications. Mickle oversees marketing, ticketing, and strategic communications.
Brad Foytik has been promoted to Senior VP of Revenue and Operations. Foytik oversees food and beverage services, facilities, conversion, housekeeping operations, and security.
Through its mission, PMI Entertainment Group generates economic impact and enhances the entertainment offerings in Northeastern Wisconsin. PMI Entertainment Group manages the Meyer Theatre, Resch Center, and owns the Green Bay Gamblers hockey team. PMI Entertainment Group also produces several shows and events including Nicolet Bank Tall Ships, The Wedding Show, WBAY Home & Garden Show, Boat Show, RV & Camping Expo and Pet Expo. PMI Entertainment Group will also manage the new $91M Brown County Expo Center upon completion in January of 2021.
Terry Charles is senior corporate communications manager for PMI Entertainment Group.