Snapchat users in over 20 countries can now discover when their favorite acts are coming into town.
They can see if their friends are also going, make plans to meet up via Snapchat Camera and buy tickets after being directed to Ticketmaster.com.
A new partnership with Ticketmaster allows Snapchatters to use Ticketmatcher Mini to have shows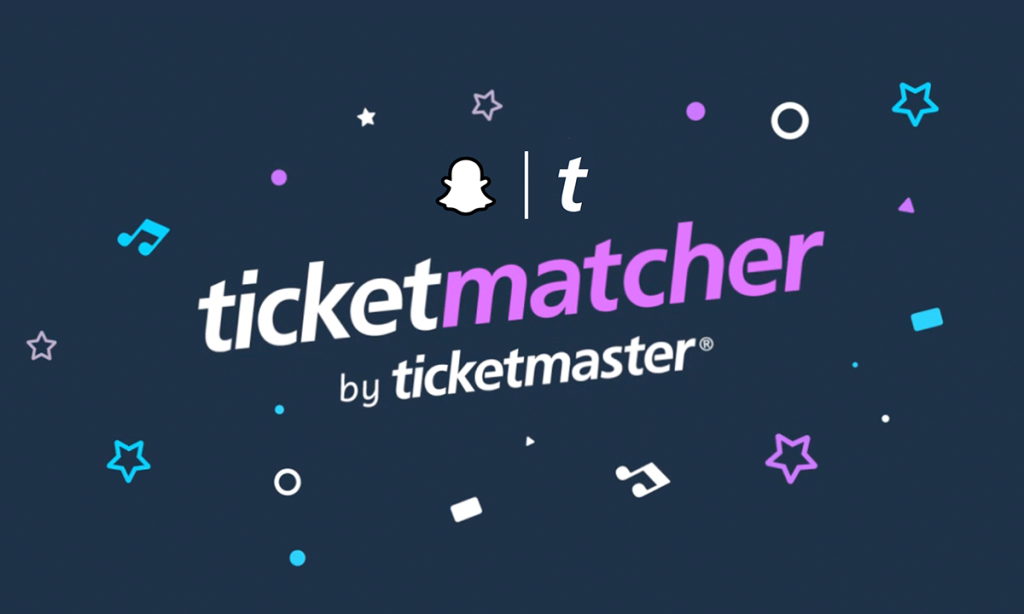 recommended based on their music tastes and city. Snap Minis are third-party programs that live inside Snapchat's Chat section.
Users access the Ticketmatcher Mini through the Rocket icon in the Chat section of the app and fill out a quick survey on music preferences. They browse events by swiping left or right, saving what they like.
If the user and friends don't want to plan too far ahead in meeting up, they can open the Snap Map and find upcoming events nearby through Snapchat's first-ever partnered Map Layer. This is the first time Snap has integrated a partner to Snap Map through its new Layers technology. Snap Map reaches 250 million users a month.
Ticketmaster's EVP of distributed commerce, Dan Armstrong, said working with Snap enables the company to 'deeply engage' a new generation of event goers.
"As digital natives, Gen Z is highly influenced by what they discover and share online with their friends," he said. "Discovering a cool show on your Snap Map and sharing it with your friends via the Tickematcher Mini, provides a whole new way for us to help artists, teams, and venues connect with this important demographic.
"We're thrilled to partner with Snap on a groundbreaking new product, inspiring a new generation to fall in love with going to live events."