The home stadium of the Pittsburgh Steelers will continue to be known as Heinz Field after the NFL team signed a one-year extension to its naming-rights partnership with food production company Kraft Heinz.
The new agreement will run until the end of 2021. Heinz has sponsored the stadium since it opened in 2001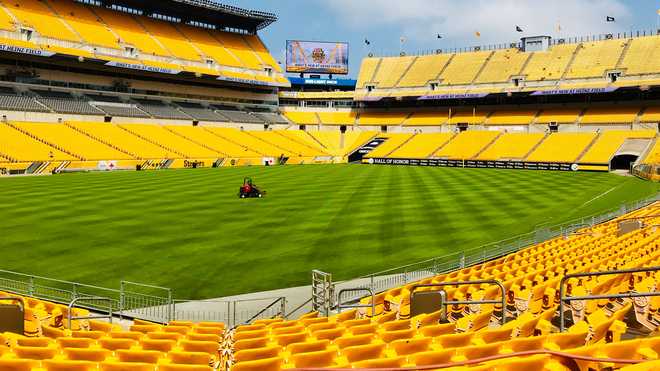 and its deal with the Steelers had been due to expire at the end of the current NFL season.
Financial terms of the new deal were not disclosed. The original agreement was worth a reported $57 million.
"Over the years, the partnership has been a win-win for the Steelers – one of the NFL's most storied and popular teams – and for Kraft Heinz, Kraft Heinz Chief Executive Miguel Patricio said in a statement. "Both the Steelers and the Heinz brand are synonymous with Pittsburgh."
Heinz Field welcomed a limited number of fans to a handful of games earlier in the season before restrictions were put in place starting with the game against Washington Football Team on December 6.
The Steelers had been welcoming around 5,500 fans until that point but new orders from Pennsylvania Governor Tom Wolf forced the team to restrict access to family and friends of the team.
Heinz Field has a capacity of around 68,400 and also serves as the home of the University of Pittsburgh's American football team. The stadium has also staged NHL ice hockey games and music concerts over the years.