By Aren Murray
Tixly, the SAAS CRM that brings intuitive efficiency to ticketing, announced that their US presence is expanding with the hiring of Sam Chacon to fill the newly created position of Client Service Specialist.
Chacon brings to Tixly eight years of experience in leadership within multiple arts centers including the Tobin Center of San Antonio, the Orpheum Theatre Group of Memphis, and Shea's Performing Arts Center of Buffalo.
"I'm very excited to be joining the Tixly team as we continue to grow in the United States," Chacon said.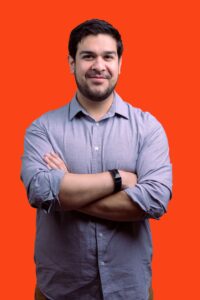 "Tixly is efficient, flexible, and visually streamlined to make ticketing easier for the venue and customers. I look forward to helping performing arts organizations in the United States experience everything Tixly has to offer."
Chacon's experience in the arts industry in several states in the US will expand Tixly's foundation and commitment to quality service in the culture market.
Chacon had a desire to be a leader in fine arts early on, leading him to a degree in Music Education from the University of North Texas. As he developed this passion, he found a desire to serve in an administrative capacity, sharing the mission of the arts through ticketing.
"The addition of Sam Chacon to the US Tixly team brings us such pleasure to announce. Sam's amazing skills exhibited through quickly understanding ticketing needs and addressing them with the appropriate technological answers makes us delighted to have him assisting our clients," said Aren Murray, Operations Manager – US at Tixly.